3 Redneck Tenors

Location: Crystal Theatre at the Lodge of the Ozarks,

Description
3 Redneck Tenors Photos (11)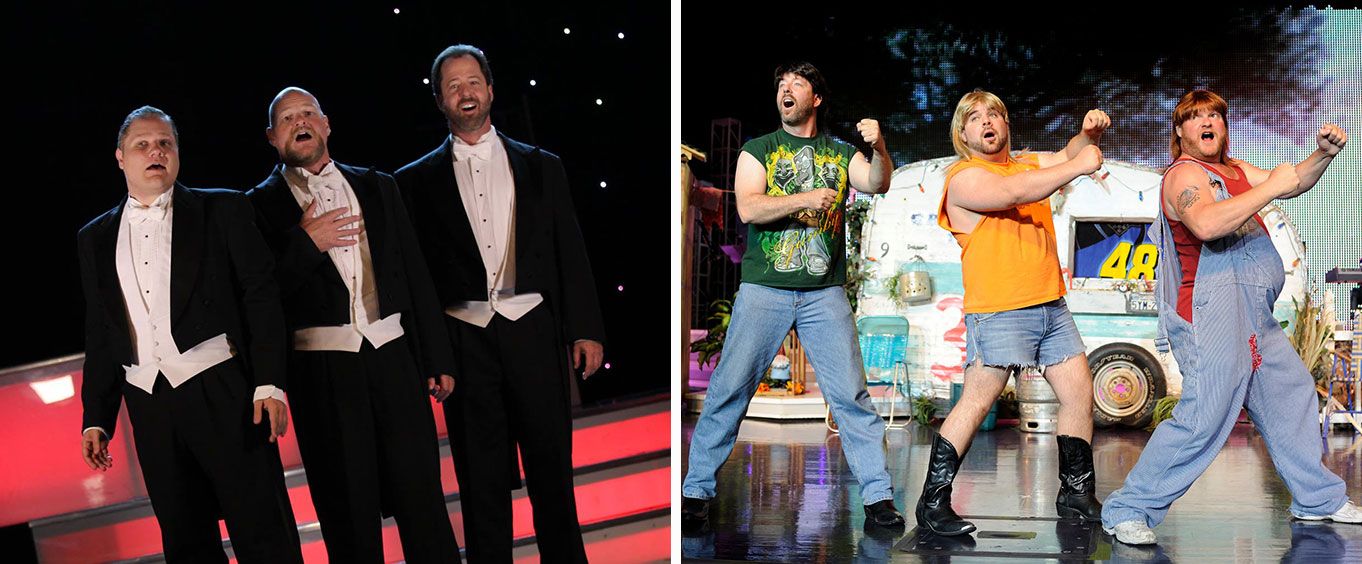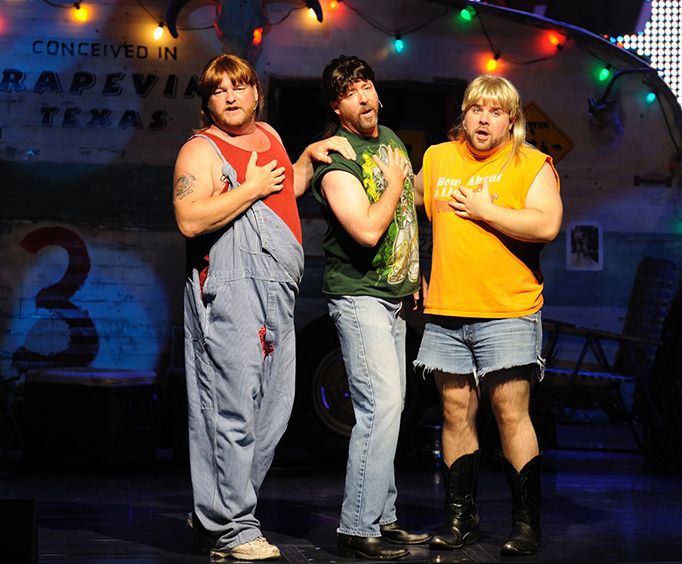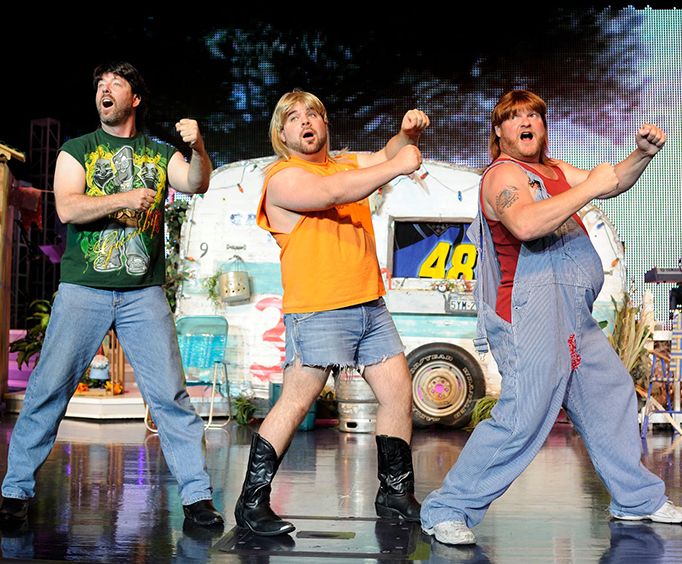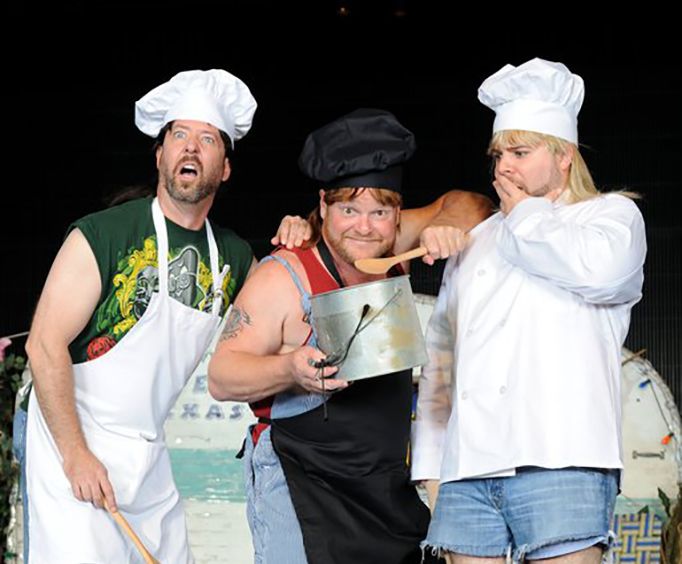 With a great performance from "America's Got Talent" finalists. The 3 Redneck Tenors include veteran Broadway and Opera stars as well as an award-winning composer, the 3 Redneck Tenors show is a musical adventure that combines the hilarious antics of three rednecks with the beauty and elegance of opera.
Follow Billy Bob, Billy Joe and Billy Billee in this mixing of musical genres and clashing cultures for a delightful and unique production.
The two-hour show details the Billys' rise to stardom. The story begins at the three tenors' humble abode in a Paris, Texas trailer park. When the bumpkins are discovered by a fancy city agent, they are torn from their backwoods roots and shepherded around several unorthodox venues, like gun stores, bowling alleys, and and down a dusty gravel road. The show is a perfect mixture of humor and melodious harmonies, all of which are appropriate for children, so bring the family for a night of entertainment.
Before donning their mullet wigs in Branson, the Three Redneck Tenors were finalists on America's Got Talent, and on stage performing Broadway and opera. The show was written and directed by opera-veteran Mathew Lord (Billy Billee), and the wonderful music was arranged by the award-winning composer Craig Bohlmer. The resulting music consists of multiple genre mash-ups as well as songs that exemplify both ends of the musical spectrum.
For a great family show that combines the unique classic sounds of opera with the uproarious comedy of rednecks, be sure to visit the Three Redneck Tenors.
Reviews
4.4 | 37 reviews
Customer

✓
Verified Traveler
One of the funniest shows i have ever seen, and the music is wonderful! Truly an evening well spent. I want to go back and see their christmas show.
Susan Lawrence
MO
✓
Verified Traveler
Initially, i thought this show was going to be just ridiculous..But i could tell that underneath all that silliness were some well trained voices. I was pleasantly surprised when they dropped the costumes and put on their tuxes and sang. I hope this show continues!
Jan Drury
MO
✓
Verified Traveler
Can't wait to see them later this year closer to home!! 3 visits and each is better than the last.
June Chandler
Orange Park, FL
✓
Verified Traveler
"Wonderful show."
Wonderful show. These singers are just great. Second time i've seen them in branson and will see them as often as they are in commuting distance! So very good!