Description
50's at the Hop Show Photos (3)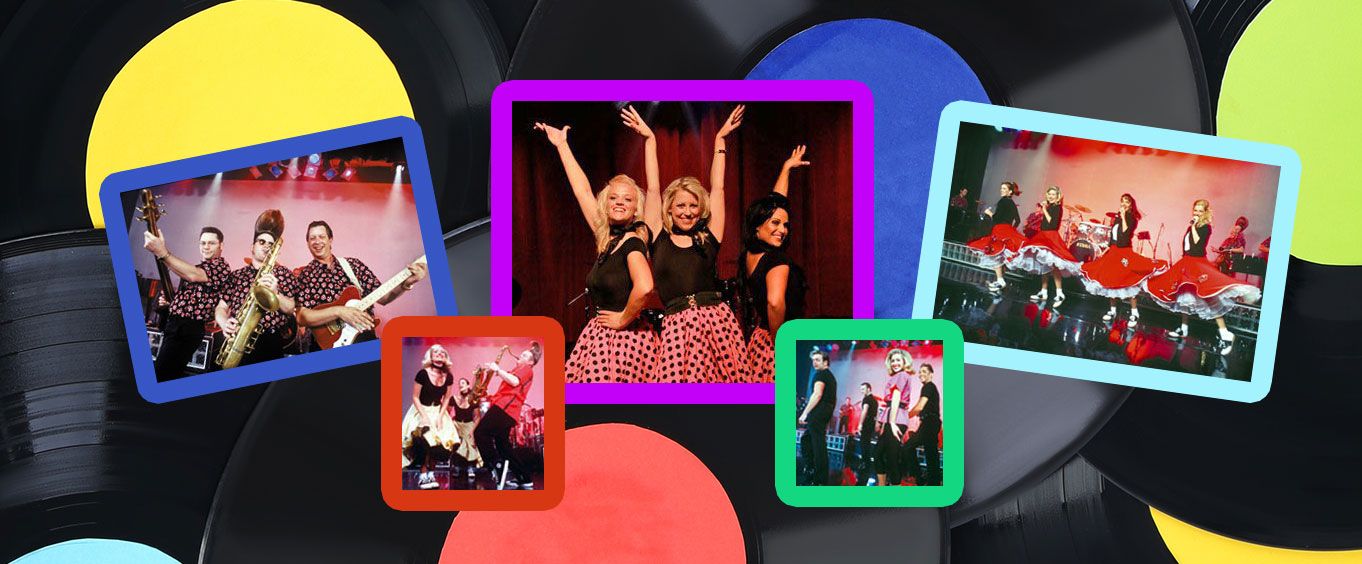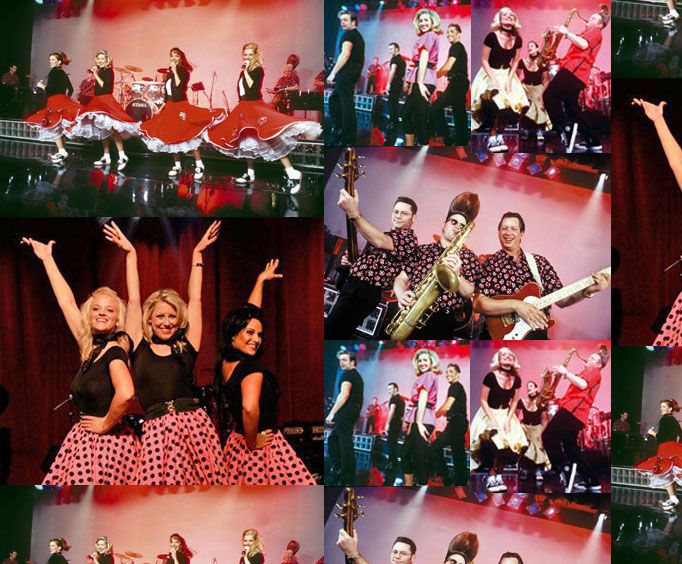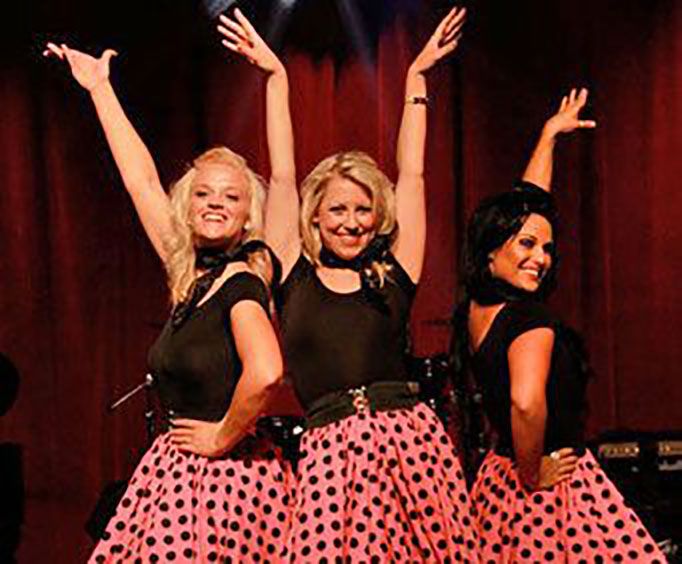 You'll feel like you are back be-boppin' at the sock hop with this award-winning show and of Branson's top activities that features all of the charm, nostalgia, and, of course, music of the 1950s! It is one of the best things to do in the area!
Get ready for a rocking' good time at the '50s at the Hop Theatre, where the 50's At The Hop cast - which includes the Hoppettes and their Letter Sweater Dreamdates, the Rocking' Hop Band - will take you on a journey of letter-jackets and poodle skirts as you experience the birth of rock 'n roll all over again. Experience classic hits such as "He's a Rebel," "Get Back Jack," and more with this one of a kind musical experience in Branson. Book with one of the great packages offered in the area!
Awards and Accolades
'50s At The Hop was awarded "Show of the Year," and when you go, you'll see why.
Marvin Short has been awarded Branson's Sax Player of the Year four times.
Tim Storms is listed in the Guinness Book of World Records as the lowest bass singer in the world.
Reviews
4.7 | 73 reviews
Loraine Sanders
Conroe, TX
✓
Verified Traveler
They were very good and we enjoyed the show.
Rosemary
Indiana
✓
Verified Traveler
High energy, great singing, fab costumes....Highly recommend!
Dane Quackenbush
Lubbock, TX
✓
Verified Traveler
Because of your seats, i got up on stage. That was great.
Fred Edwards
Jonesboro , AR
✓
Verified Traveler
These people are not famous, but they work really hard to put on an excellent show. I would recommend this to everyone. I have seen it every time i go to branson and it still amazes me how good they are.