Angels of Country Music Tribute To Reba, Dolly, And More

Location: God and Country Theatre,

Description
Angels of Country Music Tribute To Reba, Dolly, And More Photos (7)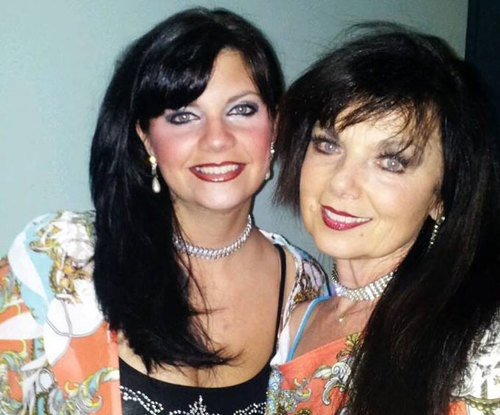 The Angels of Country Music at the God and Country Music Theatre proves that the great female legends of country music live on in the beautiful Branson area. Listening to the passionate vocals of these impersonators will make you want to put on a cowboy hat and sing along with the girls on stage. Watch Natalie, Diana, and Teresa revive country stars such as Tammy Wynette, Loretta Lynn, Dolly Parton, and many more, and successfully capture the appearances, personalities, dialects, and mannerisms of the artists they're portraying. If you close your eyes, you may believe that you are back in time and sitting in the front row of the Grand Ole Opry.
Fans of all ages will appreciate the talent and dedication that the angels project to the audience. In a theater seating a maximum of about 400 people, this show is an intimate experience in which it feels as though the ladies are singing only to you. The energetic showmanship of these country girls pulls the crowd to their feet to clap, dance, and stomp along with their favorite tunes. Their ability to interact and connect the audience with what is happening onstage makes this show a fun and a well worth experience. Enjoy other wholesome family fun when you book your vacation for Branson, Missouri.
Reviews
4.3 | 24 reviews
Claude Harman
GA
✓
Verified Traveler
Small crowd but awesome show! The ladies were great! Hope this show takes off!
John
WI
✓
Verified Traveler
"Awesome show."
Awesome show.. The ladies put on a great show. Loved all of the songs. They were very personable. The band did a great job also.
Donald P. Gurlin
MO
✓
Verified Traveler
Very gooD music, very professional, even bought a c.D.
Norman Miller
Maple Grove, MN
✓
Verified Traveler
The people were good the theatre they perform in doesn't help.