Area 51 3/4 Dinner Show
2255 Gretna Rd Branson, MO 65616
1-800-987-6298
Description
Area 51 3/4 Dinner Show Photos (2)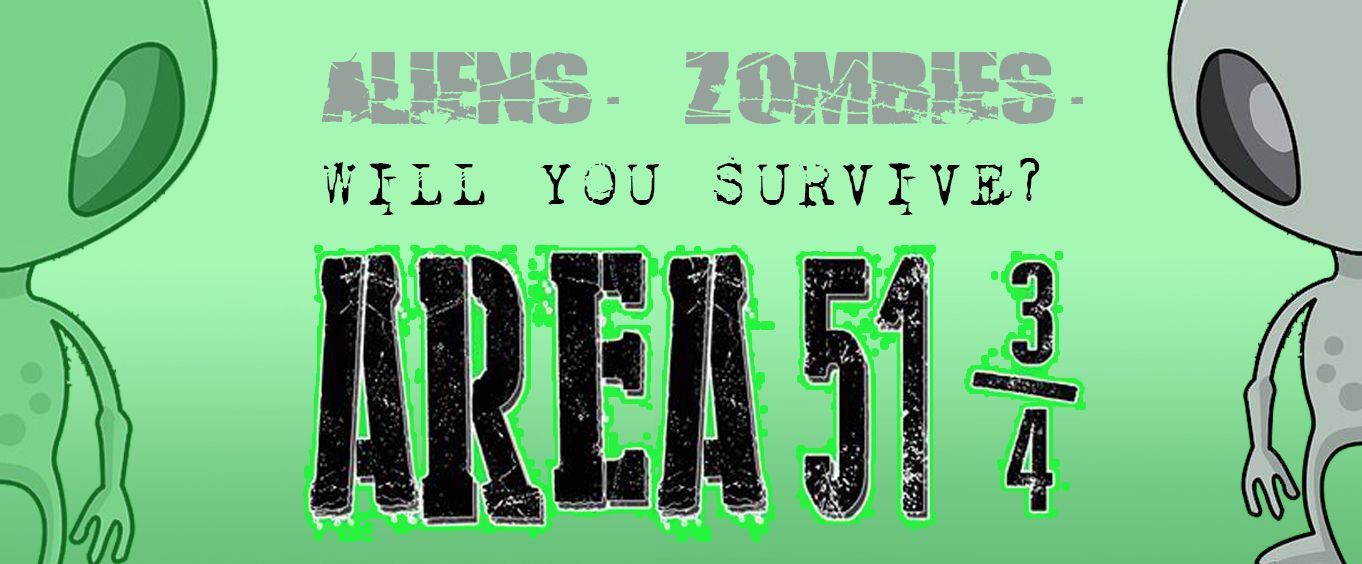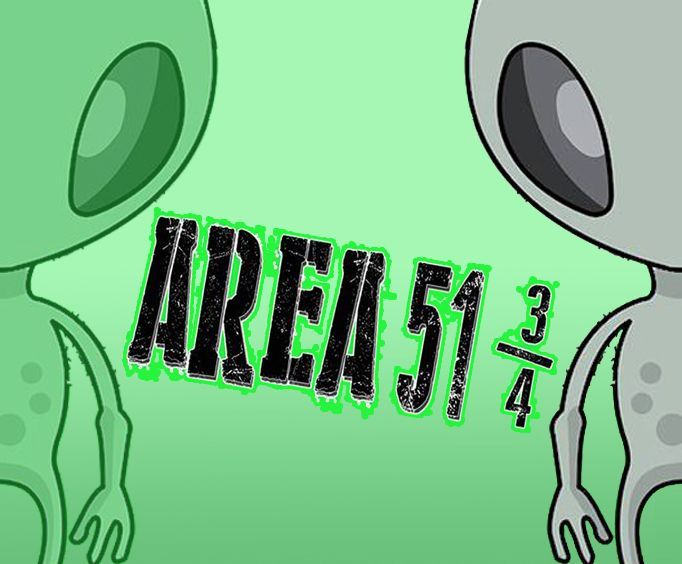 For a completely thrilling and one hundred percent unique experience, head to the Area 51 3/4 dinner show at the White House Theater. This immersive and fun Branson show will stand out as an unforgettable experience for all, as it has cultivated a reputation of being perhaps the whackiest dinner show in the country! Plus, the show is coupled with a delicious dinner to satisfy your desires for great entertainment and delicious food.
This show provides such a unique premise to audiences that you just will not find a show like it anywhere else. Taking place inside an apocalyptic world crawling with aliens and zombies, guests will be fully enthralled in this seminar-style show; you are there to learn how to survive these end of the world invasions. With this setup, you will learn how to survive the apocalypse as you learn where you will have to attempt to escape with a band of survivors and travel to the only safe city in the desolated world. In order to survive these events, you will be taught tips and tricks to fight and defeat the zombies and aliens along the way. Put these skills to the test during this exciting dinner show which makes you part of the action. By allowing for an immersive and imaginative experience never before seen in a Branson show, guests will have an unforgettable experience with a combination of hilarity, action, and whacky immersive adventures.
Since Area 51 3/4 is an interactive show, guests will be encouraged to participate in the world-building by creating their very own characters during the show. This makes it unique because you will not know which sorts of characters will be in your survival group, making for interesting backstories, interaction, and world-building that will have you feeling as if you have truly been transported to a post-apocalyptic landscape.
In true mysterious fashion, this show includes cast members and audience members alike that may actually be infected with the virus. So while you are learning how to defeat these creatures, be on the lookout for signs of infection among your very own group! The cast is fun and entertaining, providing laughs and genuine interactions along the way. Just remember that not everyone is your friend - they may be a zombie or alien in the making!
Not only do you get to escape the city of aliens and zombies, but you also will be treated to a scrumptious meal before the show. After all, how can you fight off these invaders without some awesome food to fuel the action? Your buffet-style meal features a variety of delicious selections cooked onsite, including lemon pepper chicken and Swiss steak along with all of the delicious sides. Plus, you will be able to top it all off with 'radioactive' brownies with powdered sugar that glows under blacklight!
About Branson Comedy Company
Specializing in bringing awesome comedy, delicious food, and dinner shows that completely reshape the Branson entertainment scene to the Ozarks, the Branson Comedy Company has built quite the name for itself in the Branson stage. The company specializes in immersive theater that breaks the fourth wall and truly adds an element of interaction that cannot be found in run-of-the-mill shows. With these shows, guests will participate in mini worlds with their own back stories and world-building aspects that make each story feel realistic. From apocalyptic worlds to a classic murder mystery with a twist, these shows are great adventures for all who attend. Because of this unique interaction, each show is totally different from the next. The Branson Comedy Company is known for its other shows as well, such as the After Hours Improv Show and the Dead Men Don't Speak Easy Murder Mystery Dinner Show.
About the Theatre
Held at one of Branson's most famous performance venues, this show is sure to be a blast. The White House Theater is known for quality productions that have been bringing great entertainment to the Ozarks for years and years. The theater has hosted a multitude of shows, featuring everything from musicals to side-splitting comedy acts. As for the theater itself, it can seat up to 1,200 people in its comfortable seating arrangements, and each show comes to life using a variety of technology such as a million dollar LED screen, high-tech audio equipment, and video effects that will add an element of tech to each endeavor held here.
The Area 51 3/4 show is sure to be a blast, so do not miss out on this fun and immersive event the next time you visit Branson, MO!
Frequently Asked Questions for Area 51 3/4 Dinner Show:
What is included in the admission price for Area 51 3/4 Dinner Show?

Includes admission to the show and dinner.

Approximately how long is the Area 51 3/4 Dinner Show?

The show lasts approximately 2 hours.

In what theater is the show held?

White House Theater

What type of parking do you have?

Parking is free.
Book Now!