Carpenters Once More
Location: Historic Owen Theatre,

Description
Carpenters Once More Photos (2)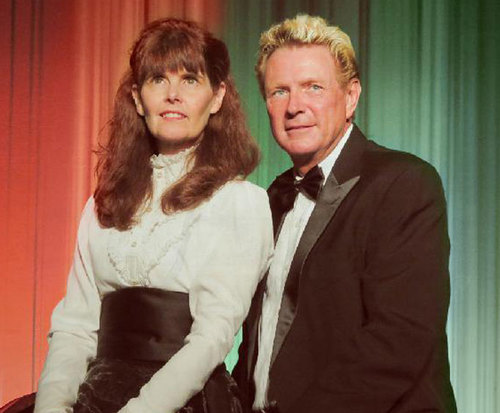 Don't miss out on this tribute to the great duo, The Carpenters; join vocalist, Diana Lynn, as she covers hits like "Yesterday Once More" and "Close to You".

The talented vocalist, Diana Lynn pays tribute to the fantastic Karen Carpenter of The Carpenters duo. Captivating you with her similar voice of Karen Carpenter and a new twist on the old classics. The tribute show highlights the hits of this dynamic duo, including "Please Mr. Postman" and "Ticket to Ride".

Join Lynn as she pays homage to one of the most famous musical duos; live and on the Branson stage, enjoy the hits of The Carpenters with an unforgettable and heartwarming tribute show.
Reviews
4.3 | 13 reviews
Linda Hudson
VA
✓
Verified Traveler
"That show was awesome!"
That show was awesome! We are coming back on our own (we were there with a wonderful group of military folks). We want to take in more shows . You have some very kind and talented folks there! Thank them for making our visit so special! The hudsons
Rosemary Rhew
VA
✓
Verified Traveler
Diana lynn is the one-in-a-million voice of karen carpenter reincarnated! Ms. Lynn and ron preston as richard carpenter is an a-1 show from top to bottom thanks to ms. Lynn's rich, hauntingly beautiful voice and perfectly sung carpenters' songs, the pictures of the carpenters' lives and richard carpenter's present life that were interspersed, with fascinating narrative and musical accompaniment by mr. Preston, not to mention ms. Lynn's several clever costume changes. I hope ms. Lynn's realizes her dream to sing at the carpenters theater in california with richard carpenter in the audience.
Steve Knefelkamp
IL
✓
Verified Traveler
Excellent show with great music of the carpenters. The woman sounded just like karen carpenter and the man accompanying her on the piano was another plus to the show. We love the carpenters music and this show was well worth seeing.
Don Casper
Kempner, Texas
✓
Verified Traveler
One of the best shows we took in while at branson. Diana lynn was so much like karen carpenter, if you closed your eyes toy would think you were listening to karen herself. Really enjoyable show. It is a don't miss show.
Tip: Also she her husband's show. He does a tribute to neil diamond.