Chris Perondi's Stunt Dog Experience

Location: Clay Cooper Theater in Branson MO,

Description
Chris Perondi's Stunt Dog Experience Photos (12)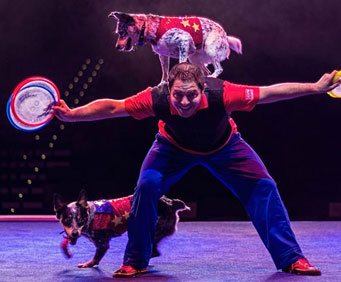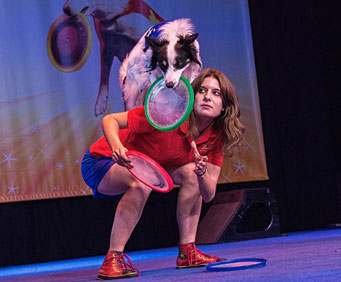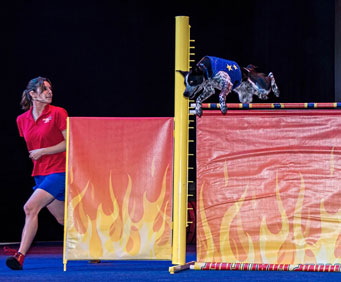 Become part of Chris Perondi's Stunt Dog Experience, where you can meet America's greatest dogs performing the world's most incredible stunts in this Vegas-style show!
Having performed with Oprah Winfrey, Jay Leno, Ellen DeGeneres, and David Letterman on their respective shows and more, these amazing dogs, as led by 'Stunt Dog Guy' Chris Perondi, will exceed your expectations! This Vegas-style show is entirely scripted, choreographed to music, has comedy antics and unique skits, and is a one-of-a-kind theater experience like nothing you've ever seen before. These canine daredevils will perform over 50 of the most innovative tricks and stunts in the world, and they will thrill your entire family with doggone amazing tricks, like air stunts, comic antics, dancing dogs, and athletic feats!
Chris Perondi, known as the 'Stunt Dog Guy,' is an artist, motivational speaker, entertainer, athlete, writer, poet, graphic designer, photographer, creator, and of course, a professional dog trainer. He started training dogs in 1996 as a hobby, and the legacy first began with the rescue of celebrity dog Extreme Pepper. The stunt dog show started in 1999, and over the years, it has produced thousands of shows across the nation for major theme parks, state fairs, county fairs, festivals, schools, theaters, and more. Since all the stunt dogs were rescued from shelters, this show brings pet adoption awareness to the forefront, showing just how amazing shelter dogs can be!