Cinderella On Ice

2500 W 76 Country Blvd Branson, Missouri 65616
1-800-987-6298
Description
Cinderella On Ice Photos (2)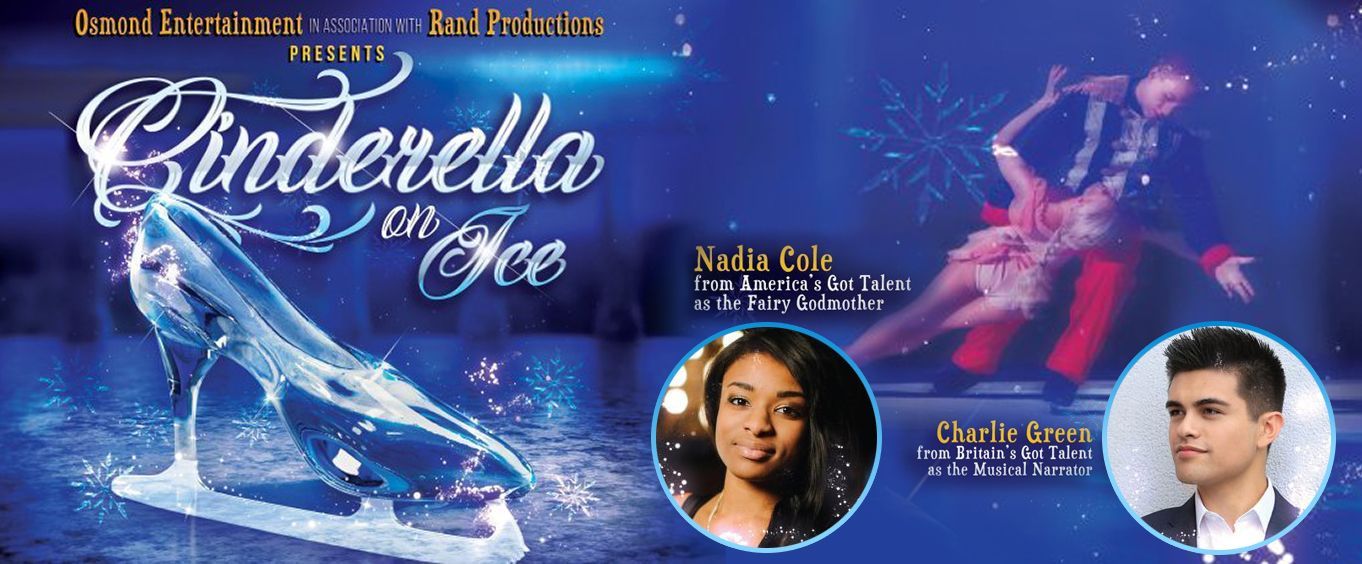 A completely unique show is heading to Branson for Summer 2019. Head to the Andy Williams Performing Arts Center to see Cinderella on Ice. This amazing show features the beloved fairy tale combined with amazing talent, energy, and a production that will help you create tons of memories with your entire family.
Escape the heat of the summer and transport yourself into a winter wonderland with this awesome show. The Andy Williams Performing Arts Center stage is transformed into an ice skating rink complete with spectacular winter-themed decor. The theaer utilizes a variety of aspects to create a fantastic production. With eye-catching costuming, state-of-the-art sound, music, and talent, this show is one you do not want t miss.
Who doesn't know the story of Cinderella? Mistreated by her stepmother and stepsisters, Cinderella had one wish - to go dancing at the ball. After meeting her Fairy Godmother, she is granted that opportunity complete with a pumpkin carriage. The spell only works until midnight, creating an amazing search for love. After dancing with Cinderella, the prince decides that he wants her to be his bride. With nothing but a glass slipper to go off of, he sets out to find his true love. This classic story is great for all ages and is displayed in an entirely unique way.
Guests will be able to witness an outstanding production never seen before in the Ozarks. The show features world-class figure skaters who complete astonishing stunts, sing awesome music, and display their talent through the Cinderella story. No matter the ages of the members of your family, this show is bound to be an amazing time. Be sure to get your tickets before they sell out!
MOST POPULAR THINGS TO DO
IN BRANSON MISSOURI
Book Now!