Don't Stop Believin' - Journey Tribute

Location: Tribute Theatre, 3310 W. HWY 76 Branson , MO 65616
Description
Don't Stop Believin' - Journey Tribute Photos (2)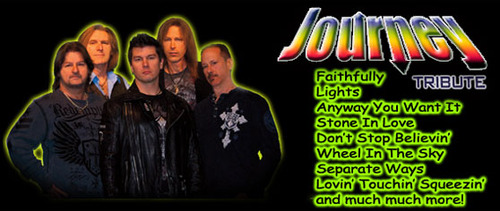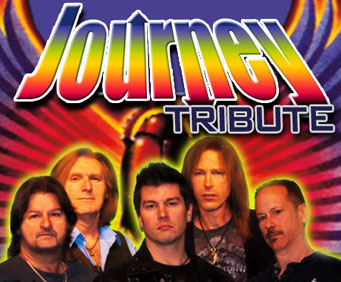 You've been faithfully waiting for a tribute band that can provide an accurate capture of one of the world's greatest bands.
Wait no more. The Don't Stop Believin' − Journey Tribute is here in Branson, Missouri to give you an unforgettable performance.
So welcome the band with open arms and come see them belt out your favorite Journey songs like 'Wheel in the Sky,' 'Separate Ways (Worlds Apart),' 'Stone in Love,' 'Lovin', Touchin', Squeezin',' and of course 'Don't Stop Believin'.' Enjoy the rich sounds that match the intensity and heart of the band at its peak. You'll think Steve Perry is right there on stage belting out his famous songs and hits.
So welcome the band with open arms and get your tickets to the tribute band performance of a lifetime. It's sure to make your Branson vacation a memorable one!
Reviews
4.8 | 12 reviews
Teresa Martin
Maple Hill, KS
✓
Verified Traveler
"Great show."
Great show. The best little as show in branson.
Ann Stinebaker
Saint Charles, MO
✓
Verified Traveler
Great show, wonderful performers and musicians. Had allot of fun and a super walk down memory lane. I'd give it a 9.9 and we will be back again.
Philippe Johnson
Shreveport, LA
✓
Verified Traveler
The band sounded phenomenal, and i've seen journey twice live. The guitar work was exceptional, and the singer sounds great. A fun, intimate experience, because the band members met with the audience during the intermission and after the show. If you're a journey fan, you'll definitely enjoy this show!
Elizabeth Titus
Kansas City, Missouri
✓
Verified Traveler
It was a very entertaining show. The band was excellent and great showmanship