Elvis Tribute

Location: Tribute Theatre,

Description
Elvis Tribute Photos (6)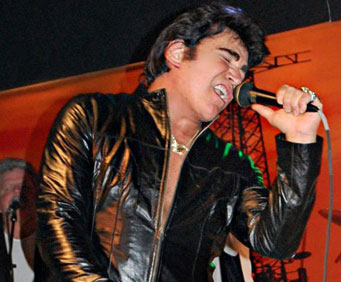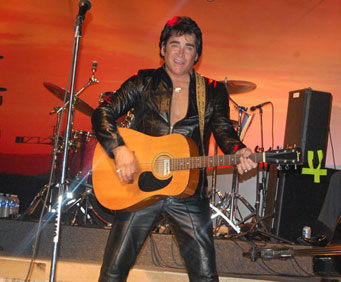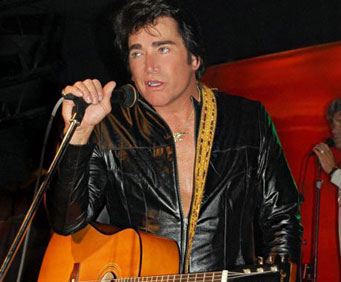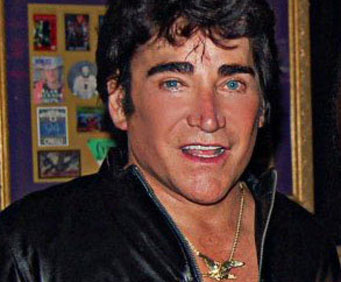 Join Jerry Presley, the cousin of Elvis Presley, as he presents the Elvis Tribute, a show that will excite you to the point of dancing in the aisles!
Born in March of 1950, Jerry performed with his identical twin Terry at private parties in their hometown of Kansas City, Missouri. However, it wasn't until he was stationed at Ft. Jackson that he got into entertaining on a larger scale. After winning the Third Army Talent Contest at Ft. Jackson, he joined the Third Army Soldiers Show at Ft. McPherson and toured Georgia, Tennessee, Kentucky, and North and South Carolina, entertaining troops. Afterward, he began performing at various clubs in Columbia, South Carolina, before being drafted in 1969. Jerry has been singing and playing since he was ten years old and loves rock and roll music, and he has been performing for 36 years.
During the time that Jerry owned and performed in his own theater, The King's Mansion, in Branson, Missouri, many Elvis fans saw and fell in love with his tribute to his famous cousin. Jerry has performed with many famous artists including Jackie Wilson, The Drifters, The Platters, The Coasters, Lou Rawls, Tanya Tucker, Barbara Mandrell, Billy Dean, George Jones, Tammy Wynette, The Jordaniares, formers members of The Stamps Quartet, and other famous entertainers. And of course, Jerry is pleased to pay tribute to his dear cousin Elvis.
Although Jerry has a similar style to Elvis, he doesn't try to imitate him, but he has similar mannerisms. People always ask him what Elvis was really like, and he explains that he was a normal person, who never tried to put himself on a pedestal. The last time that Jerry saw Elvis was backstage at the Des Moines, Iowa show on June 23, 1977, and although Elvis appeared tired then, Jerry was very surprised when he heard that Elvis passed away later that year.