Hooray For Hollywood

Location: King's Castle Theatre ,

Description
Hooray For Hollywood Photos (4)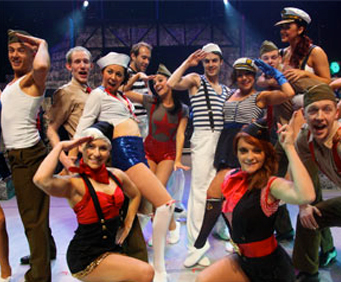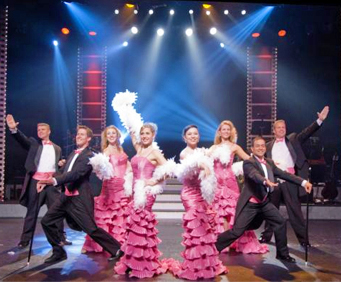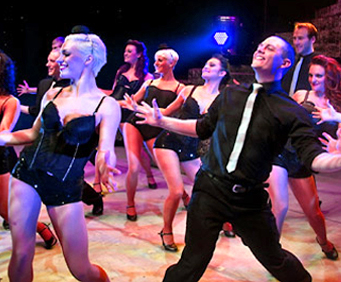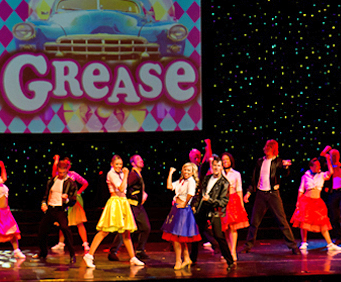 See the most famous moments from movie history recreated live onstage with incredible singing, dancing, and special effects at Hooray for Hollywood!
Hooray for Hollywood celebrates the magic and history of musicals on stage and onscreen. Movie clips from the film versions of beloved musicals play on a giant screen behind the stage, and then the biggest musical numbers are recreated before your eyes by an extremely talented cast of singers and dancers. Hooray for Hollywood features the biggest hits from movie musicals like 'The Lion King' and 'Singin' in the Rain.' The dazzling costumes and stunning choreography is sure to leave you breathless as it takes you on a journey through 50 years of movie history.
Hooray for Hollywood is produced by the same award-winning team that brought Spirit of the Dance to Branson. The amazing Hooray for Hollywood cast won Best Dance Troop at the Branson Show Awards their first year in Branson. They continue to amaze and delight audiences in a light-hearted, energetic show that pays proper tribute to the glamor and magic of Hollywood.
Reviews
4.3 | 11 reviews
Lindsey Rae
MO
✓
Verified Traveler
"This show is amazing!"
This show is amazing! I really didn't want to see another cheesy country show when i went to branson this year, and was really glad to hear about this show. The songs were classic and the performances really professional. I can't wait to go again next year!
Nilda Ong
AR
✓
Verified Traveler
Hats off to every performer,fantastic !!!!
Michael Kingsbury
MN
✓
Verified Traveler
"Loved the music and dancing."
Loved the music and dancing. The dancers first class.
Jo Ann Cooper
Cabot, AR
✓
Verified Traveler
"Very good show."
Very good show.