Jim Reeves Tribute with John Rex Reeves
Description
Jim Reeves Tribute with John Rex Reeves Photos (5)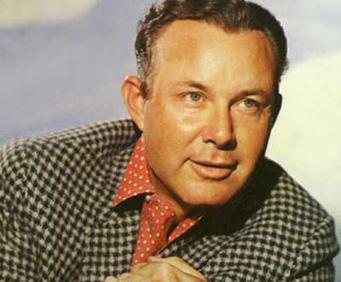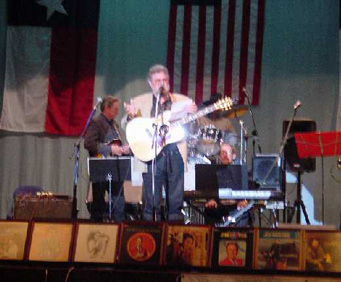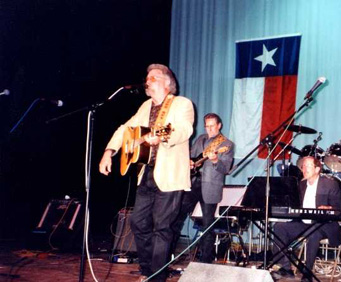 Bring your family and enjoy a heartfelt tribute the legendary 'Gentleman Jim' Reeves, performed by his nephew John Rex Reeves. John Rex will perform all of his uncle's number one hits, including 'He'll Have To Go,' 'I Guess I'm Crazy,' 'Blue Side of Lonesome' and 'Am I Losing You.' You'll think you're listening to Jim himself, because John Rex Reeves certainly has the charisma and 'country gentleman' attributes of 'Gentleman Jim.' Other performers in the show include John Secord, who contributed the touching theme song 'Because I Care' to the Marrow Donor Program of the Worldwide Registry in the Fight on Leukemia.
Comedienne Tracy Russell will also take the stage to make sure everyone has a daily dose of chuckles. During the summer months, Scott Reeves, son of John Rex Reeves will also join the cast with his hilarious tribute to funnyman Jerry Clower. This show is a must-see while in Branson! Make a vacation out of it and find other fun things to do in the area!
Details
See schedule for exact dates and times.
Show length is approximately 2 hours.
This show is appropriate for all ages.
The theater is handicap accessible.
Cameras and video cameras are permitted.
Dress is casual.
Reviews
4.8 | 23 reviews
Helen Long
Montgomery Il
✓
Verified Traveler
"It was a great show."
It was a great show. John has a very similar voice to his uncles. It was interesting to hear facts about jim's life. We enjoyed it!
Russ
Montrose, CO
✓
Verified Traveler
"Attended the pm show."
Attended the pm show. Jim has always been a favorite of mine since the 50's. I especially remember in 1957, jim's songs being the favorites in the navy chow halls where a quarter in the jukebox kept them coming - nice and loud! John rex does does an excellent job of honoring him while presenting his own style. Both men have outstanding voices. I sat with tears of memory and joy during the whole show. John rex is very humble and he and neva are so warm and nice to talk with. It may not be the most classy show in branson, but it was easily the best for my wife and i!! Thank you john rex and neva. We will look forward to seeing you again. We did bring home the dvd and have watched it a few times already. Such a great voice! Honoring vets and standing to recite our pledge of allegiance is more important today than ever - thank you.
Darrel Pagel
Little Suamico, WI
✓
Verified Traveler
His show was wonderful for only being the a man show.
Marge Yoder
Mishawaka, IN
✓
Verified Traveler
"John was too laid back."
John was too laid back.....Seemed like he just got up & was sleepy! Did not hold audience's interest.