Lee Greenwood & Louise Mandrell
Location: The Welk Theater at the Welk Resort,

Description
Lee Greenwood & Louise Mandrell Photos (3)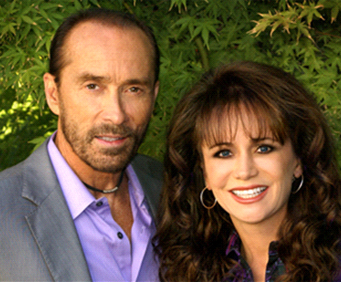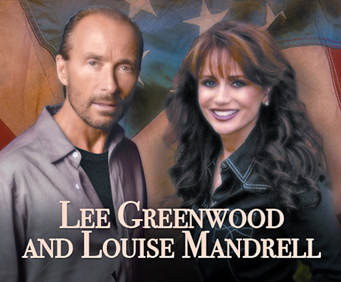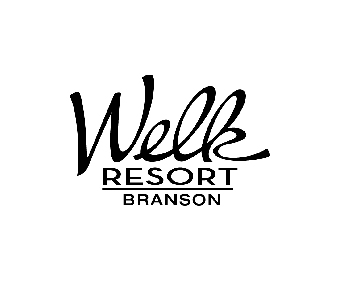 Lee Greenwood & Louise Mandrell will be in Branson and your entire family is invited to share in the fun and incredible music. You'll find an entire world of enjoyment in Branson, Missouri, but few of the options available can top watching the renowned Lee Greenwood and Louise Mandrell perform live on stage.
Lee Greenwood has been a hit performer for decades and Louise Mandrell has garnered equal fame and fans during her long career. You will be delighted to hear some of Lee Greenwood's best hits, including 'Ring on Her Finger, Time on Her Hands,' 'God Bless the USA,' 'Dixie Road,' 'Heart's Aren't Made to Break,' and many more. Lee was the recipient of a Grammy Award for his talent, as well as numerous other awards, including a CMA Award, a Congressional Medal of Honor Society Patriot Award and an Academy of Country Music Award.

Louise Mandrell has had a long and successful career through both her solo efforts and her performances with her sisters Barbara and Irlene. Mandrell has had a variety of hits including 'Maybe My Baby,' 'Save Me,' 'Too Hot to Sleep' and 'I'm Not Through Loving You Yet.' She has also appeared on a variety of television programs, including the Country Music Association's Award Show, the Tonite Show with Johnny Carson, and many appearances on Hee Haw.
The elite seating available in the center section rows 1-6, is perfect for getting up close and personal and for preserving your memories with photographs of this wonderful show.
Details:

See schedule for show dates and times.
Show lasts approximately 90 minutes.
Cameras are allowed, but sound or video recording is not.
Venue is handicap accessible.
Reviews
4.8 | 9 reviews
Dale Dungan
Oakwood Hills, IL
✓
Verified Traveler
Lee still has it--sounding great. Louise was just very average. The band was generally too loud, especially the bass and lead guitar. Louise was being drowned out by the band, especially on her first number.
Monika Grotewiel
Washington, MO
✓
Verified Traveler
"Loved the bellamy brothers."
Loved the bellamy brothers. Great show
Cheryl Nealey
Batesville, AR
✓
Verified Traveler
Great show! Wonderful seating!
MOST POPULAR THINGS TO DO
IN MISSOURI