Loretta Lynn
Location: Andy Williams Moon River Theater,

Description
Loretta Lynn Photos (8)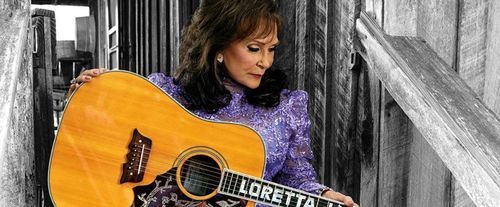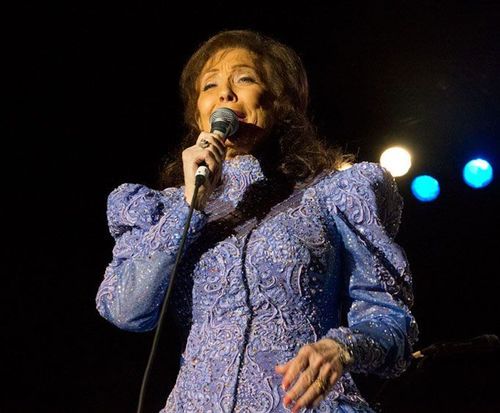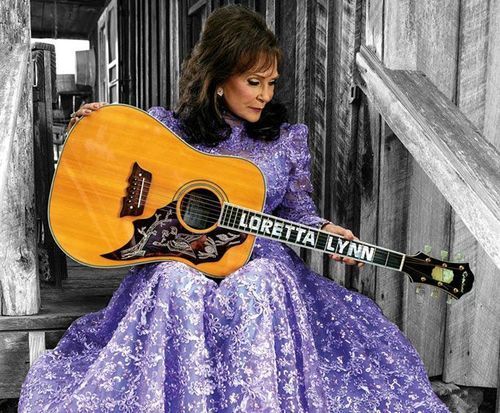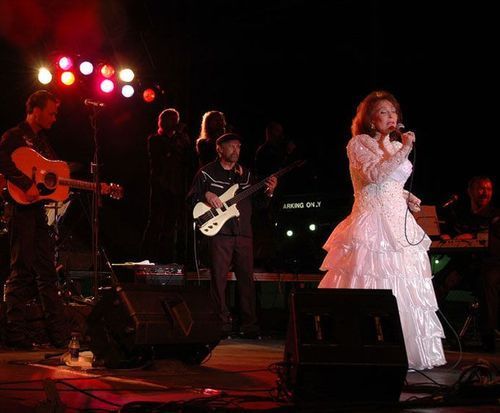 When one thinks of the female pioneers of country music, Loretta Lynn is one of the first figures that come to mind; make sure you do not miss out on seeing this legend in person in Branson. Loretta Lynn is famous for her contributions to the country music industry, cultivating a wide array of hits and studio albums that have made her into a household name.
Sing, dance, and tap along with hits such as, 'Don't Come Home A-Drinkin' (With Lovin' on Your Mind)' and 'Coal Miner's Daughter' in this fantastic, legendary performance on the Branson stage.
Career
Loretta got her musical beginning with a $17 guitar which she taught herself how to play. Throughout her career, she produced fifty-four studio albums, one tribute album, four B-sides, fifteen compilation albums, and eighty-eight singles. With such an extensive repertoire, it is clear why she is heralded as one of the most influential singer/songwriters in the world. She isn't stopping anytime soon, either, as she is releasing her latest studio album in the next year.
Awards & Accolades
1967:
Country Music Association Award for Female Vocalist of the Year
Music City News Country award for Female Artist of the Year
1968:
Music City News Country award for Female Artist of the Year
1969:
Music City News Country award for Female Artist of the Year
1970:
Female Artist of the Year
1971:
Academy of Country Music Award for Top Female Vocalist
Top Vocal Duo w/ Conway Twitty
Music City News Country award for Female Artist of the Year
Music City News Country award for Vocal Duo of the Year w/ Conway Twitty
1972:
Grammy Award for Best Country Vocal Performance by a Duo/ Group for 'After the Fire is Gone' with Conway Twitty
Music City News Country award for Female Artist of the Year
Music City News Country award for Vocal Duo of the Year (w/ Conway Twitty)
Country Music Association Award for Entertainer of the Year
Country Music Association Award for Female Vocalist of the Year
Country Music Association Award for Vocal Duo of the Year (w/ Conway Twitty)
1973:
Academy of Country Music Award for Top Female Vocalist
Music City News Country - Female Artist of the Year
Music City News Country - Vocal Duo of the Year (w/ Conway Twitty)
Country Music Association Award for Female Vocalist of the Year
Country Music Association Award for Vocal Duo of the Year (w/ Conway Twitty)
1974:
Academy of Country Music Award for Top Female Vocalist
Music City News Country - Female Artist of the Year
Vocal Duo of the Year
Country Music Association Awards for Female Vocalist of the Year
1975:
Academy of Country Music Award for Top Female Vocalist
Academy of Country Music Award for Top Vocal Duo (w/ Conway Twitty)
Academy of Country Music Award for Entertainer of the Year
Academy of Country Music Award for Top Album of the Year
1976:
Academy of Country Music Award for Top Vocal Duo
Music City News Country Female Artist of the Year
Music City News Country Vocal Duo of the Year
Music City News Country Album of the Year
1977:
Music City News Country Female Artist of the Year
American Music Award for Favorite Female Country Artist
American Music Award for Favorite Country Band / Duo/ Group w/ Conway Twitty
1978:
Music City News Country Female Vocalist of the Year
Music City News Country Vocal Duo of the Year (w/ Conway Twitty)
American Music Award for Favorite Female Artist
American Music Award for Favorite Country Band/ Duo/ Group (w/ Conway Twitty)
1979:
Academy of Country Music Awards for Artist of the Decade
1980:
Music City News Country for Female Artist of the Year
Music City News Country for Vocal Duo of the Year
1981:
Vocal Duo of the Year
1986:
Living Legend Award
1988:
Country Music Hall of Fame inductee
1994:
Academy of Country Music Award's Cliffie Stone Pioneer Award
1997:
Grammy Award's Hall of Fame Award
1999:
Country Music Hall of Fame inductee
2001:
VH1's 100 Greatest Women of Rock 'n Roll (#65)
2002:
CMT's 40 Greatest Women of Country Music (#3)
2005:
Grammy Award for Best Country Album for Van Lear Rose
Grammy Award for Best Country Collaboration w/ Vocals (w/ Jack White)
CMT Award's Johnny Cash Visionary Award
2014:
Americana Music Association Award's Lifetime Achievement for Songwriting
Reviews
0.5 | 2 reviews
Cheryl Stoute
Arnaudville, Louisiana
✓
Verified Traveler
Awesome!! The reason we went to branson