Million Dollar Quartet

Location: The Welk Theater at the Welk Resort, 1984 St Hwy 165 Branson , MO 65616
1-800-987-6298
Description
Million Dollar Quartet Photos (12)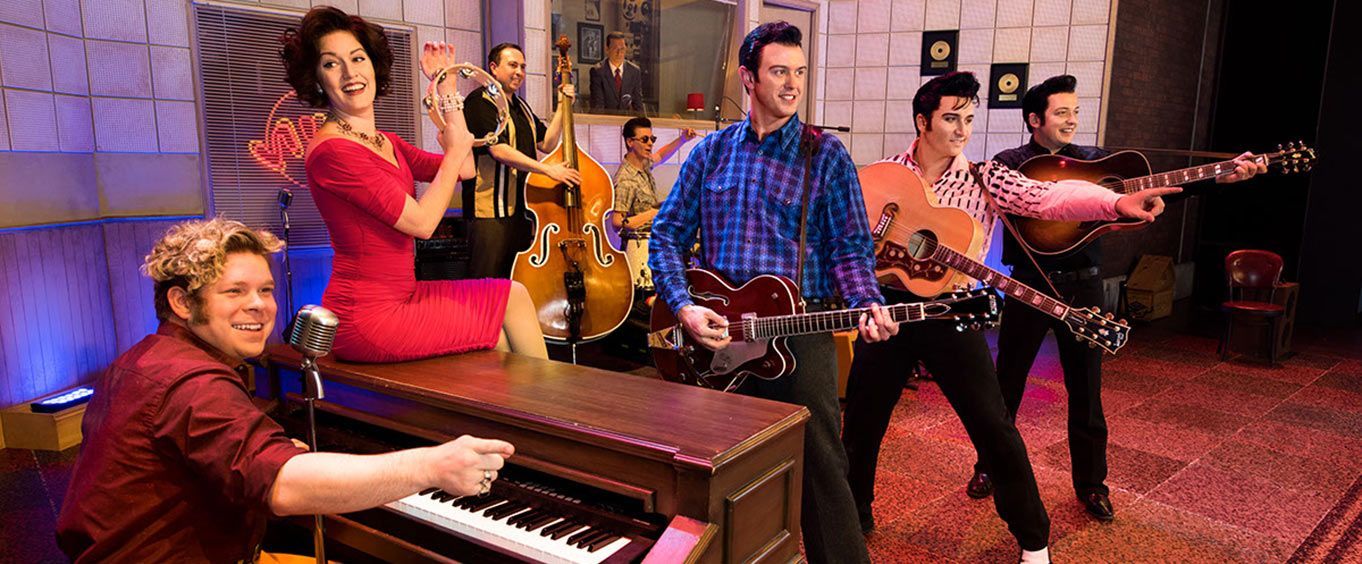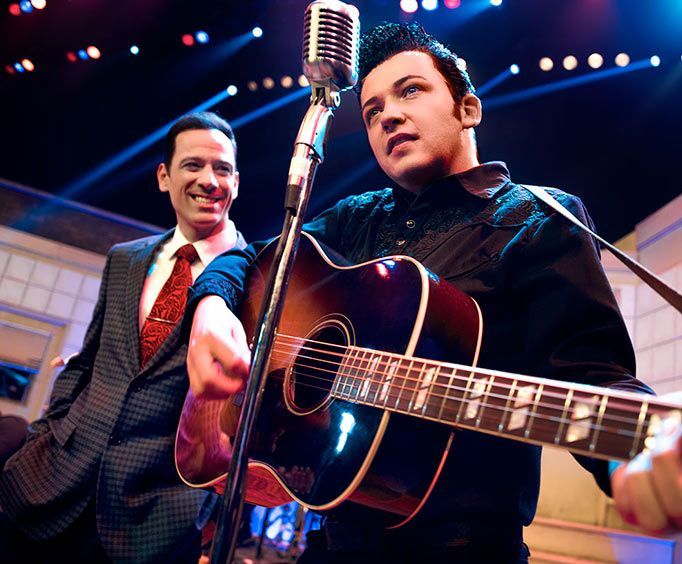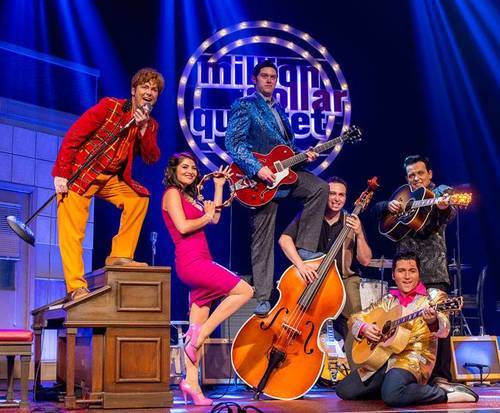 Join the Million Dollar Quartet as they light up the Branson stage; this group will have you singing and dancing along with hits from that legendary recording session.
The Million Dollar Quartet showcases songs that pay homage to the legendary recording session that brought together musical greats Elvis Presley, Johnny Cash, Jerry Lee Lewis, and Carl Perkins. The styling of the show is absolutely masterful as you are treated to renditions of songs such as Matchbox, I Walk the Line, and Hound Dog. This array of gospel, blues, and rock 'n roll is sure to have any music-lover on their feet.

History
Carl Perkins was booked for a recording session at Sun Studios in Memphis, Tennessee in 1956. Playing with him, his band and legend Jerry Lee Lewis helped him light the studio up. It wasn't until Elvis Presley and Johnny Cash showed up that things got really interesting. This quartet made music history as these icons sang blues and rock 'n roll hits together.

Don't miss out on witnessing this legendary moment live in Branson, Missouri!
Reviews
4.6 |
111 reviews
Debbie Roitstein
Omaha, Nebraska
✓
Verified Traveler
"We enjoyed this show so much."
We enjoyed this show so much. The actors were amazing and so talented. We loved all the songs and so impressed by the actor who played jerry lee lewis. His piano ability and quit wit really made the show
Karen Cartlidge
OK
✓
Verified Traveler
"It was fabulous!"
It was fabulous! This was my christmas gift to my husband, and he loved every minute of it! We've been wanting to see this show for 2.5 years. We were thrilled that it was in branson when we were there with family for thanksgiving!
Lanny Camp
Newnan, GA - Georgia
✓
Verified Traveler
"Excellent!"
Excellent!!! We had seen million dollar quartet in new york city and loved it, but think that your version was even better. The actors were fantastic and the music was super.
Mavis Sonnek
Eagle Lake, MN
✓
Verified Traveler
"Very enjoyable."
Very enjoyable. Wonderful talent.
MOST POPULAR THINGS TO DO
IN BRANSON MISSOURI
Book Now!