Oh What a Night!
Location: Andy Williams Moon River Theater,

Description
Oh What a Night! Photos (2)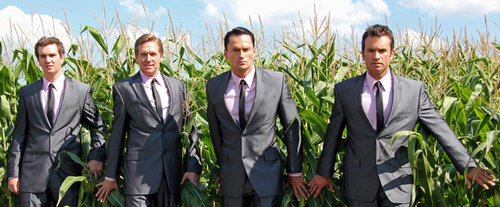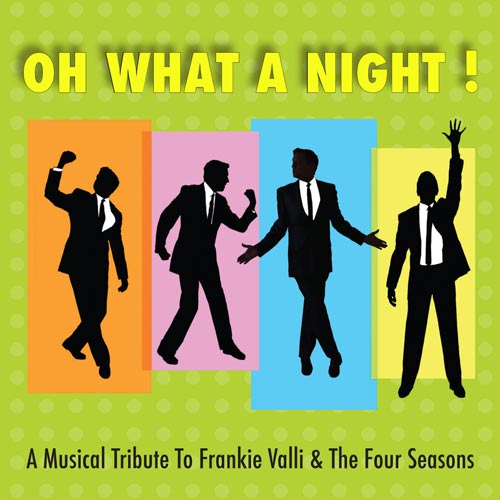 The Oh What a Night show last performed at this theater in September 2013 and are currently on tour.
Make plans to enjoy a magical trip down memory lane filled with an evening of fabulous musical entertainment when you purchase tickets to Oh What a Night! This tribute show that the legendary Frankie Valli and the Four Seasons, and it's running at the lovely Andy Williams Moon River Theatre on the Branson Strip.
When you sit down to enjoy a production of Oh What a Night on your Branson getaway, you will be in for an incredible evening of entertainment. This show features a talented group of tribute artists who hit the stage for just a few select evenings in Branson, and they look, act, and sound just as amazing as Frankie Valli and the Four Seasons did so many years ago. This is the perfect way to relive the magic of the Four Seasons, or to enjoy it for the very first time. During the show, you may get the chance to enjoy tunes like Walk Like a Man, Oh What a Night, Can't Take My Eyes Off of You, My Eyes Adored You, Sherry, Big Girls Don't Cry, Grease, and so many others. This truly is one action packed production of musical entertainment that you will not want to miss.
Seats are limited to this popular show, so be sure to reserve your tickets to see Oh What a Night with an advance ticket purchase today!
Reviews
4.3 | 12 reviews
Jill Bob Jan and Steve
Southampton England
✓
Verified Traveler
Oh what a great show the boys were fantastic and we loved every minute they were on stage. The music is great anyway and they did it justice. We have been playing their c d ever since .Wish we could see the show again but it is too far to travel from england good luck boys.
William Aslin
Bloomfield, Mo 63825
✓
Verified Traveler
"An awesome talented group."
An awesome talented group. My wife and i lvoe the four seasons and these young men were great!!
Janice Robinson
Kahoka, Missouri
✓
Verified Traveler
They put on a fantastic show, enjoyed it so much!!!!
Karen Stalnaker
AR
✓
Verified Traveler
This was a high energy, first rate performance. We really enjoyed it!