Redhead Express

Location: Circle B Theater,

Description
Redhead Express Photos (7)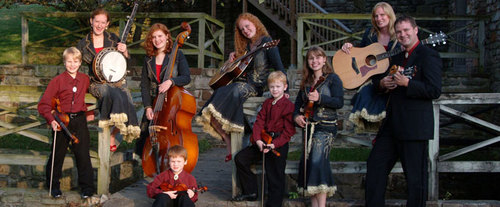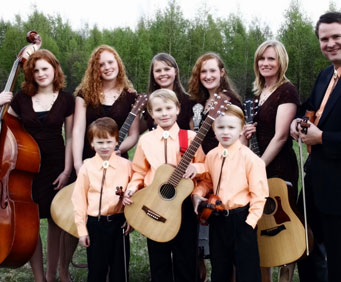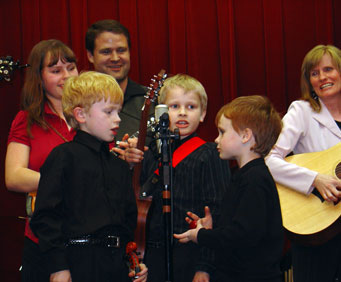 Hailing from Alaska, this hit family bluegrass band known as the Redhead Express will entertain and amaze with their traditional country and bluegrass, as well as comedy as they bring Branson back to its roots! Be amazed as the family lets loose with banjo and fiddle playing as well as 3-4 part harmonies. Watch as the four young daughters of the group charm the hearts of the audience with their vocal skills and the three sons combine their efforts as mom and dad provide the background tones, while all members of the family showcase their versatile instrumentation. Watch as the band exchanges instruments and leads as they perform everything from classic bluegrass music to gospel songs.
The Walker Family Bio
Hailing from Alaska, every member of the Walker family - Brett (dad), Apryll (mom), Kendra, LaRaei, Alisa, Sean, Joseph, and Ammon - is blessed with the ability to both carry a tune and play numerous instruments. After studying with Jason Norris of Bearfoot Band, the family took to the road. In 2007, they traveled throughout the south perfected their craft and widening their fan base. Now, they are calling Branson home and bringing quality, traditional bluegrass to the Ozarks!
Details:
Check schedule for exact times and dates.
Show lasts approximately 60 minutes.
Show is appropriate for all ages.
Theater is handicap accessible.
Reviews
5.0 | 2 reviews
Ronald Swain
Sutton West,
✓
Verified Traveler
Enjoyed the personal contact with the family before, during and after the show. Appreciated and marvelled at the family dynamics and dedication to their chosen lifestyle. Of course really appreciated everyone's skill and believe kendra in particular will have an excellent long term career in this field.
Frank
Warrensburg, MO
✓
Verified Traveler
" Saw you in warrenSburg.Mo."
Saw you in warrenSburg.Mo. At the miSSouri veteranS home on friday nov 27th you were a real SucceSS with all the veteranS there nad i waS cloSe at the front. HoPe to See you all again reak Soon on the road or in branSon thank you again for the aPPearance at the home.. P.S. Thanks for all the hugs...Ooo's