The Golden Boys

Location: Andy Williams Moon River Theater,

Description
The Golden Boys Photos (3)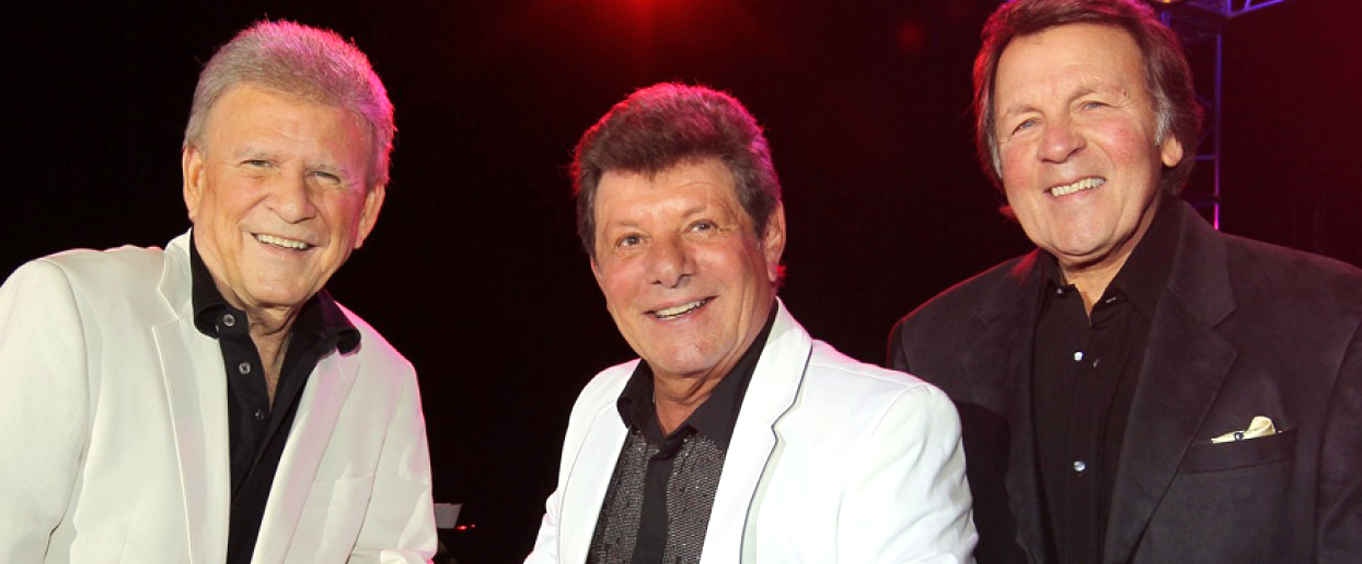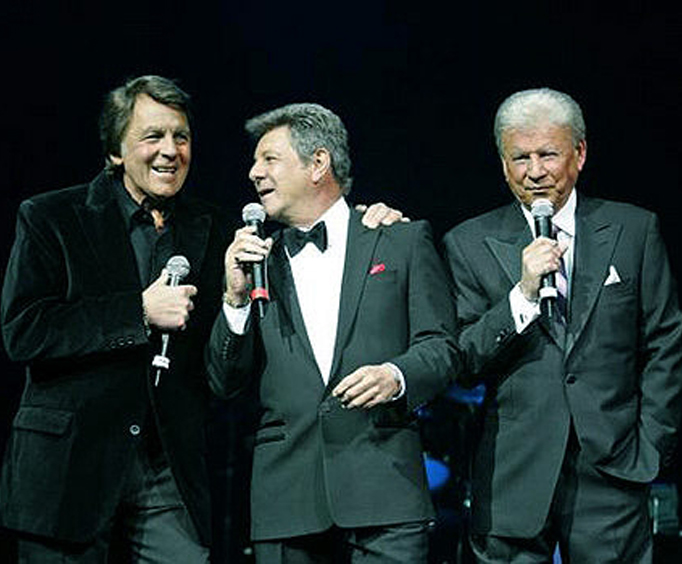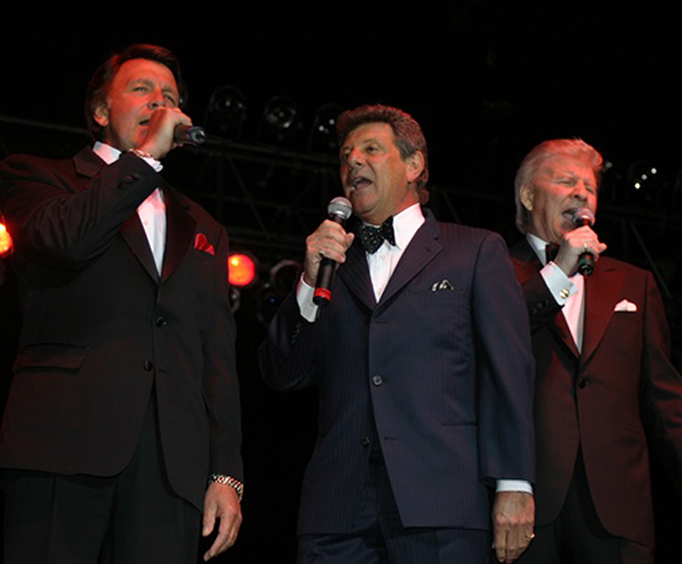 The Golden Boys brings together legendary stars Frankie Avalon, Fabian, and Bobby Rydell for an unforgettable night of great Ozarks Music. Head to the Andy Williams Moon River Theater for a night filled with fantastic music. All ages are sure to enjoy this captivating show, so whether you are a longtime fan of these trio or are sharing the music of the 50s and 60s with the next generation, all visitors are sure to have a fun time.
During the show, guests will be able to dance and sing along to a multitude of these three talented guys' hits. From 'Turn Me Loose' to 'Venus', this explosive performance creates an energetic atmosphere and a night to remember!
Frankie Avalon
This Italian-American singer and former teen idol once captured the hearts of women throughout the 50s and 60s. He performed on The Jackie Gleason Show, starred in films like Beach Party and The Alamo, and appeared in tons of TV episodes, including those of the Bing Crosby Show and The Patty Duke Show. It was clear, though, that his true talent really shown in his music. Using his deep voice to captivate listeners, he crooned away with hits like, 'Beauty School Drop Out' from Grease.
Fabian
Joining him on stage, Fabian is yet another teen idol from the same era. As well as making girls swoon over him, Fabian is known for his performances on American Bandstand, which put him on his path to fame. Eleven of his songs eventually hit the Billboard Hot 100 chart, with favorites such as 'Turn Me Loose' and 'This Friendly World' being heard on radios throughout the decade. He also worked on several TV shows and was known for his good looks and beautiful voice.
Bobby Rydell
Rounding out the trio, Bobby Rydell bring his rock 'n roll vibes with him. This once-teen-idol was famous in the 60s and gained much success with hits like, 'Wild One' and 'Forget Him'. In fact, 34 of his songs rose to Top 40 charts. He also starred in By Bye Birdie, one of the most iconic films of the 60s.
These legendary teen idols head to the Branson stage for a night of reminiscing with fantastic music. Dance and sing along to your favorites from the era and swoon over your childhood crushes in the flesh.