The Happy Together Tour

Location: Andy Williams Moon River Theater,

Description
The Happy Together Tour Photos (3)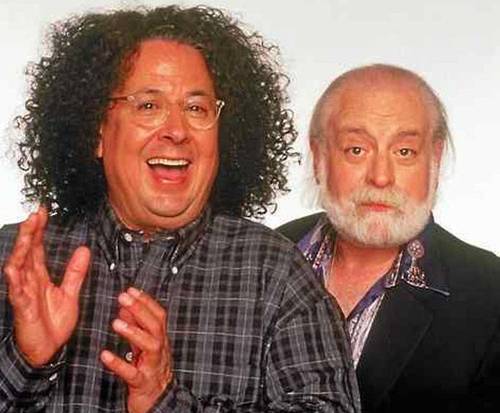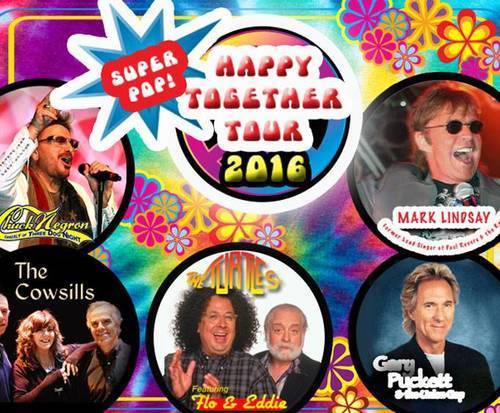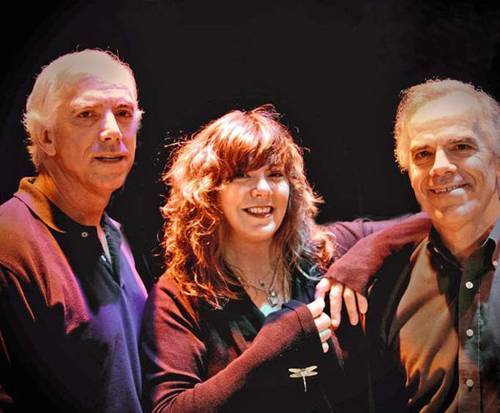 Playing hits from the 60s and 70s, The Happy Together tour is a Branson favorite. With an extensive lineup of six artists, this tour is one you will not want to miss. The tour features Chuck Negron, The Spencer Davis Group, The Cowsills, Mark Lindsay, Gary Puckett & The Union Gap, and The Turtles, featuring Flo & Eddie. Long-time fans of these groups and new fans alike are dazzled and impressed with this family-friendly show.

About Chuck Negron
Chuck Negron is known for his part in Three Dog Night, a popular band of the 60s and 70s. After the group dissolved, Negron made a name for himself with his solo albums Am I Still in Your Heart, The Chuck Negron Story, and Long Road Back.
About The Spencer Davis Group
Formed in 1963, The Spencer Davis Group is known for its songs like, 'Keep on Running' and 'Somebody Help Me.' The band's discography is impressive and features six studio albums.

The Cowsills
This family group is definitely one you will have to hear to believe. Known for their impressive harmonies, they released their first hit single, 'The Rain, The Park & Other Things,' which reached No. 2 on the charts and sold over a million copies. They released a total of 14 albums.

Mark Lindsay
Known as the former lead singer of Paul Revere & the Raiders, Mark Lindsay is a great artist from the 70s. Paul Revere & the Raiders created 16 Top 20 Hits and earned many Gold and Platinum Awards. As a solo artist, Lindsay's singles include 'Show Me the Love' and 'Like Nothing That You've Ever Seen.'

About Gary Puckett & The Union Gap
Gary Puckett & The Union Gap is filled with upbeat energy and produces great pop music. With six gold records and Top Ten hits to their name, the band continues to be a crowd favorite. Their singles include, 'Lady Willpower,' 'Over You,' 'This Girl is a Woman Now,' and more.

About the Turtles featuring Flo & Eddie
The Turtles, featuring Flo & Eddie, are one of the most renown duos of the 70s. With unique music and an extensive discography, this Happy Together Tour veteran delights audiences wherever they go.

This iconic tour graces the stage at Whelk Resorts Theatre in scenic Branson, Missouri.