JEERK
Location: RFD-TV Theatre,

Description
JEERK Photos (12)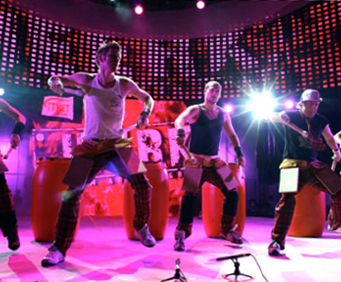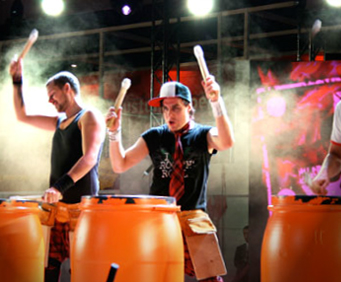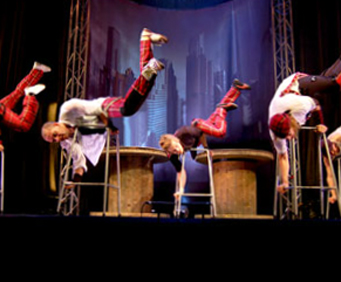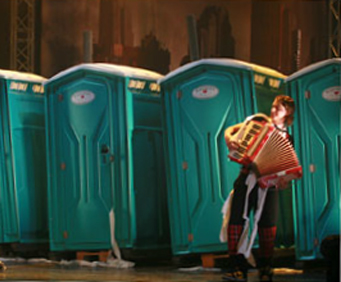 Jeerk is Sweden's top Rhythm Artist Group and known for their one-of-a-kind and innovative stage show that features incredible tap dancing, singing, and humor. The show consists of five impressive performers; Nikke, Reggie, Joey, Bobo, and Tymac who combine their expansive experience of dance, music, and entertainment for one awesome show. They can transform anything into a musical instrument, including a plastic barrel, a hockey stick and a walking chair to create a world of rhythms. They add a personal and versatile touch with their unique combinations of dancing and singing, along with crazy antics to make you smile.
The performance was a finalist for the Big E Awards for Best Show. The five guys have been on the stages of Sweden, Istanbul, Frankfurt, Basel, Milan, and Bucharest. Their well-known television credits include the opening ceremony of the European Athletics Championship, the Eurovision Song Contest and the popular Romanian dance show Dansez Pentru Tine. Audiences everywhere have seen this performance, so don't miss your chance to see it in Branson by reserving your seats today!
Reviews
4.8 | 5 reviews
Sam Higgins
Joplin
✓
Verified Traveler
This is exactly what this town need, something new and refreshing. It's a 2 hour show with everything you could possibly imagine, tap dance, percussion, comedy, vocals, instruments... They just seem to do it all, and the way they do is just great! It certainly exceeded my expectations and i´ll tell everybody about this show, because this is by far the best and most original show i´ve seen in branson.
Karen Peterson
Council Bluffs, IA
✓
Verified Traveler
Really good show and we had great seats.
Lisa Matthews
Batesville, AR
✓
Verified Traveler
Seats were amazing and the show was awesome.