The Monkees

Location: The Welk Theater at the Welk Resort,

Description
The Monkees Photos (3)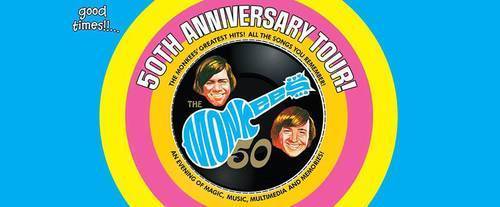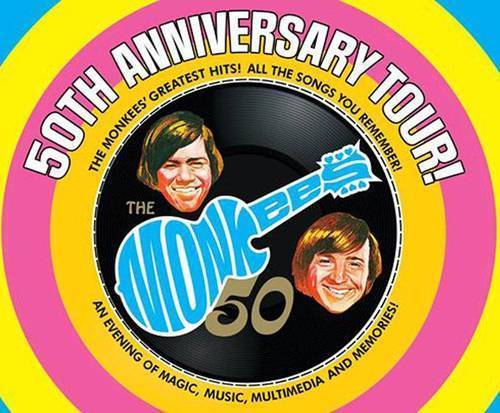 Whether you are a longtime fan of The Monkees or are just now getting to know the music of this iconic band, you'll love watching them perform live at the Welk Resort Theatre in Branson, MO. The group is known for their many hits including, 'Daydream Believer,' 'I'm a Believer,' and 'Pleasant Valley Sunday.' For a walk down memory lane of the spectacular 60s and 70s eras of music, this performance is the place to be. The music is kid-friendly, so the whole family can dance and sing along together.
Originally formed to perform on the television series, The Monkees, the TV show followed the quirky band members as they attempted to be the next Beatles. In the storyline of their popular 1960s show, they never seemed to meet with much success, but their on-screen shenanigans were hilarious, and The Monkees celebrated much success with TV show, eventually becoming a real band that pumping out lots of hits along the way. After the passing of the group's beloved Davy Jones, the band dissolved for many years until 2012, when they reunited for a reunion tour. They now tour the country highlighting the group's finer moments.
Join Micky Dolenz, Michael Nesmith, and Peter Tork as they bring their greatest hits to the Branson stage.