Tony Roi " The Elvis Experience"
Description
Tony Roi " The Elvis Experience" Photos (7)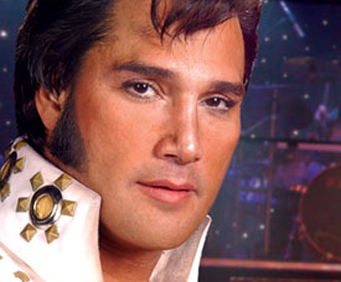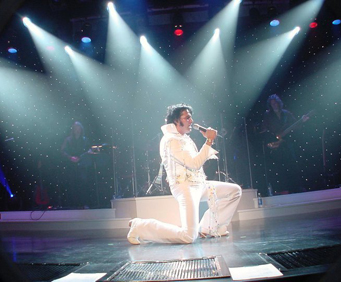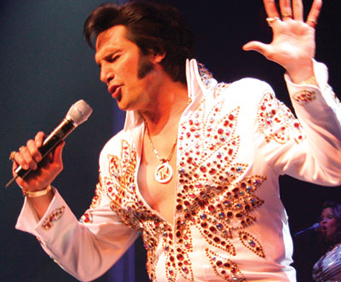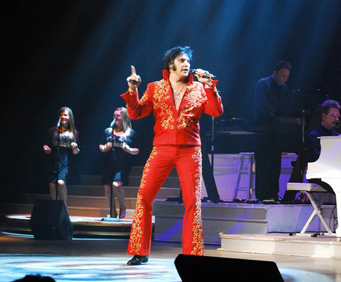 Having won Branson's Show of the Year and Branson's Performer of the Year, Tony Roi is a proven act that will not only provide an authentic tribute to Elvis, but one of the most acclaimed shows in all of Branson. From the second Tony takes the stage you'll feel as if the King has returned for one last performance. From Elvis' touching ballads to his up tempo rockabilly, Tony will cover it all in a one of a kind fashion that only Elvis himself could duplicate.
About the Performer
Tony Roi began singing at a very early age, but his first experience in front of an audience was at age 8. His early bands were Rhythm and Blues, although Tony enjoys performing many different kinds of music. In the mid 80s there was a resurgence of the music from the 50s and 60s, and Tony was persuaded to do Elvis tributes based on his resemblance to Elvis. Although he occasionally would accommodate the requests, he was determined to continue performing in his own style. After months of pursuit, Tony relented. In Las Vegas, he won 'Best Singer in a Variety Show', plus three years of 'Best Act.' He continues writing and performing his own music. Make a vacation out of it and find other fun things to do in the area!
Details:
See schedule for exact dates and times
The show lasts approximately 2 hours.
Visitors have the option to purchase food from Andy Williams Moon River Grill
Cameras and video cameras permitted, but not during the show.
The theater is handicap accessible.
Reviews
4.7 |
156 reviews
Donna Isaacs
Iowa City, IA
✓
Verified Traveler
He was extremely good and enjoyed having picture taken with him so i have souvenior - what fun
Della & Codi Hodson
Ocala, Florida
✓
Verified Traveler
Thank you toni for making our trip so great. My husband and i brought our parents and you made them feel so special. Its moments like this that they will never forget. Can't wait til you come to a town near us, we will bring whole family.
Jim and Gaye
Flippin Ar.
✓
Verified Traveler
"Outstanding show"
Outstanding show
James Mulvaney
Lincoln, AR
✓
Verified Traveler
Toni roi is a very talented performer, and we mostly enjoyed his his show the only thing we really didn't care for is that his music is much too loud--it all but drowns out the singing.