Veggie Tales

Location: The Mansion Theatre,

Description
Veggie Tales Photos (2)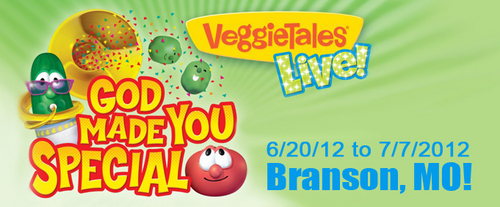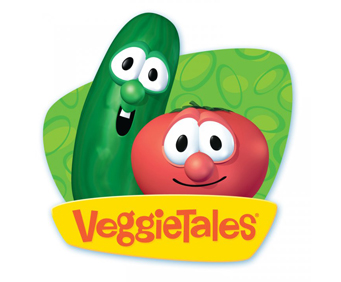 The word is out – your favorite vegetables are back in an incredibly humorous and unbelievably powerful performance in VeggieTales Live at the Mansion Theatre. So get ready to take a musical adventure with your kids, because Bob, Larry, and all their friends are back this summer, ready to share their love for music and God. The God Made You Special Tour is a new segment that will get you off your feet and singing and dancing to your favorite VeggieTales songs.

Throughout June and July, Bob and Larry come to the Mansion Theatre for a 100% kid-friendly performance, that both you and your little tykes will love. The show will last approximately ninety minutes. The Mansion Theatre has two seating options, floor or balcony seats. Sit closer to the stage for an up-close interaction with the cast, or get a wider view of the stage from the elevated balcony sections. Silly Songs with Larry is a popular VeggieTales segment with fans and will not be left out during this performance. Join the cucumber as he sings "His Cheeseburger," "Love My Lips," and "The Hairbrush Song." The fruit and vegetable characters always teach valuable lessons about individuality, faith, and more through a unique storytelling experience, complete with songs and Biblical adaptations.

When VeggieTales first surfaced, it was immediately well-received by both children and parents. VeggieTales started as a television show, but has added book, CD and film spin-offs to its name. The VeggieTales logo and characters have also been spotted in toy-form, on clothing articles, and even on garden seed packets. The show's retelling of Biblical stories was a completely new concept that entertained viewers. The stories reach to children by combining pop culture references, "silly" songs, and important messages they can carry with them forever.

Don't miss your favorite fruits and vegetables come to life when they take the stage. In the God Made You Special tour, one of the silly songs has been stolen and it's up to the gang – with help from you and your kids – to find out who this Silly Song Swindler is. Sing along to some of your favorite songs, and learn some new ones in this different kind of storytelling experience. VeggieTales performances are always full of energy, laughs, and valuable lessons, and this live event is no different.

VeggieTales Live is bound to bring you and your kids an entertaining reminder that God loves you no matter what. Great music, meaningful stories, and more combine for an incomparable performance you won't soon forget. You and your kids will love singing and dancing along with Bob, Larry, Junior, Madame Blueberry, and Laura and The Carrots in an evening of undeniable fun.