Now Accepting

Angels of Country Music Tribute To Reba, Dolly, And More 2019 Schedule


The show lasts approximately 2 hours.

Appropriate for All Ages

Handicap Seating Options Available: Wheelchair Seating, Aisle Seating, Limited / No Stairs Seating

Both Cameras and Video Cameras are Permitted

Gift Shop On-site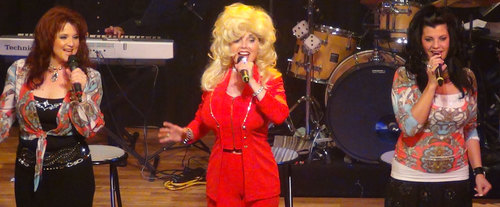 The intimate atmosphere of the God and Country Music Theatre serves as a prime stage for the Angels of Country Music show. The lovely ladies impersonating female legends of country music will make you believe that you are back in time at the Grand Ole Opry. Singing songs of stars such as Dolly Parton, Loretta Lynn, Patsy Cline, Tammy Wynette, and many more, this concert will make you rise from your seat to dance and clap to the music. The actresses portray their favorite artists masterfully in voice, personality, and appearance. For country music fans, this is an opportunity that should not be missed.
Book Now!