Now Accepting

Big Daddy Weave 2019 Schedule

Activity lasts approximately 2 hours.

Appropriate for All Ages

Handicap Accessible

Handicap Seating Options Available: Wheelchair Seating, Aisle Seating, Limited / No Stairs Seating

Non-Flash Photography is Permitted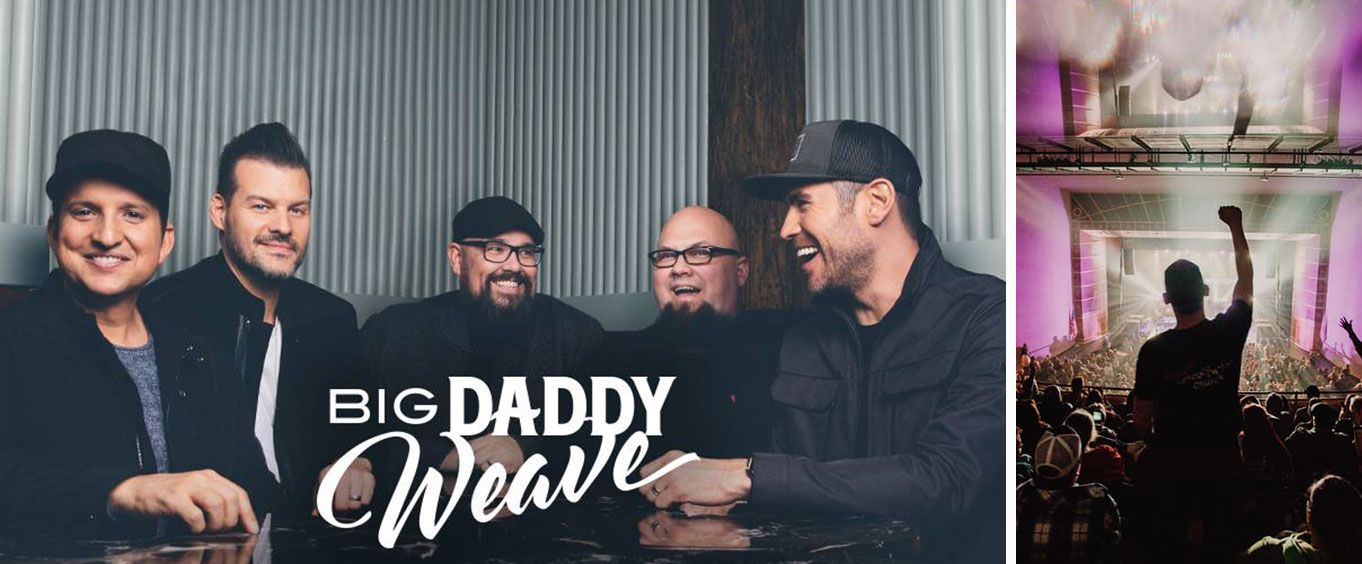 Come and join an extravagant night of Worship with Big Daddy Weave, best known for hits that include 'Every Time I Breathe', 'In Christ', and several others. Sit back and enjoy melodic sons, some that are sure to have you dancing for joy. The band first arrived on the Christian music scene back in 2006 when they were on tour with Mark Schultz. This concert is perfect for the entire family and is sure to inspire, lift up, and more.
Book Now!