Now Accepting

Cirque Montage 2019 Schedule


The show lasts approximately 2 hours.

Appropriate for All Ages

Handicap Accessible

Non-Flash Photography is Permitted

Restaurant and Gift Shop On-site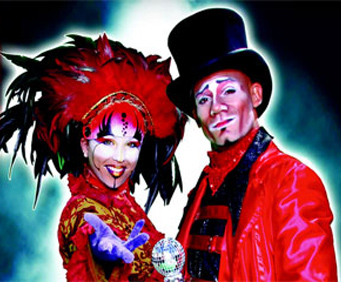 Cirque Montage takes your typical circus experience to a new level for an engaging show you won't soon forget! This amazing show is steeped in creativity with imaginative artistry blended expertly illusions of perception, and amazing feats of strength and flexibility. Cirque Montage features former members of Cirque du Soleil, Sultimbanco, Quidam, Alegria, and Mystere, bringing together some of the most talent circus performers and artists for a memorable show that will challenge your perceptions of traditional circus acts. The show is suited to give the whole family an evening to remember and is running at Branson's Starlite Theater. Reserve your seats at the show today!
Book Now!