Now Accepting

Beautiful Noise Starring Denny Diamond & The Jewels 2019 Schedule

Show lasts Approximately 2 hours.

Appropriate for All Ages

Handicap Accessible

Handicap Seating Options Available: Wheelchair Seating, Aisle Seating, Limited / No Stairs Seating

Cameras are Permitted

Gift Shop On-site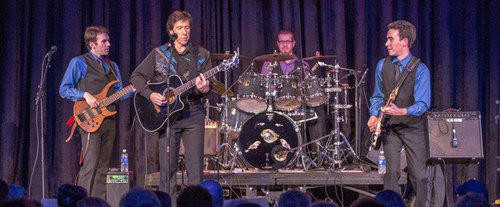 Interested in music, then travel to Branson, Missouri to see the band Beautiful Noise. This band has Denny Diamond as the lead singer and The Jewels who accompany him on stage. They have a good sound and Denny does a great job singing like Neil Diamond. His baritone voice has a rich quality to it and he is very good at what he does. You should take a trip to see and hear him sing.

Book Now!