Now Accepting

Ozark Mountain Jubilee 2019 Schedule
Location: Grand Country Music Hall,



The show lasts approximately 2 hours.

Appropriate for All Ages

Handicap Seating Options Available: Wheelchair Seating, Aisle Seating, Limited / No Stairs Seating

Restaurant and Gift Shop On-site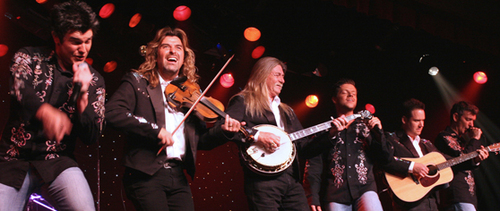 Ozark Mountain Jubilee 2019 Schedule
Comedy, music and the culture of the Ozarks, you'll get a taste of it all throughout the always entertaining Ozark Mountain Jubilee. Come share the joy of the Bacon family as all nine members take you through a journey of entertainment that will have you captivated to the very end. A fun time of family entertainment is awaiting you during your next Branson vacation, find it with the Ozark Mountain Jubilee.
Book Now!