Contact Us
1-800-987-6298

Now Accepting

Puttin' On The Ritz - The Song & Dance Extravaganza 2019 Schedule

Location: King's Castle Theatre ,
1-800-987-6298

Show lasts Approximately 2 hours.

Appropriate for All Ages

Handicap Seating Options Available: Wheelchair Seating, Aisle Seating, Limited / No Stairs Seating

Neither Cameras nor Video Cameras are Permitted

Gift Shop On-site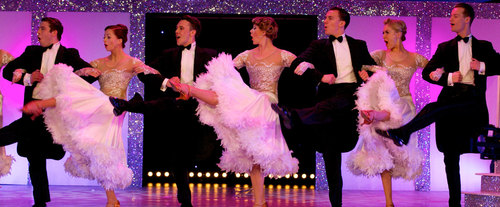 Puttin' On The Ritz - The Song & Dance Extravaganza 2019 Schedule
When you are looking for a dance show that is full of sparkling costumes, you need to look no further than Puttin On The Ritz. The show is a fantastic 2-hour spectacle that has sold out houses all around the world. This is a show that allows you to see a variety of dances all at once. However, you will not be disappointed as the show has a very high entertainment value for you and your family.
Full Calendar
Book Now!