Now Accepting

Red Skelton 2019 Schedule

Location: Hamners' Variety Theater,


The show lasts approximately 2 hours.
The pre-show lasts approximately 30 minutes.

The show price also includes pre-show admission.

Appropriate for All Ages

Handicap Seating Options Available: Wheelchair Seating, Aisle Seating, Limited / No Stairs Seating

Cameras are Permitted

Gift Shop On-site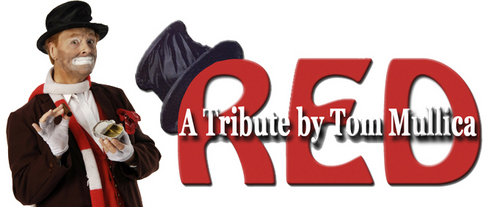 The late Red Skelton was one of America's most beloved comedians and classic "clowns," creating such memorable characters as Clem Kadiddlehopper, the Mean Widdle Kid, Sheriff Deadeye, and others. Tom Mullica, who was a close friend to Red, performs a tribute to this American legend in a show entitled "Red Skelton — A Performance Tribute by Tom Mullica." Mullica honors Red's brilliant and wholesome comedy performances by resurrecting the classic characters that captured the hearts of Americans and is able to transport audiences into an earlier America.
Book Now!