Now Accepting

Rock and Roll Revival 2019 Schedule


Activity lasts approximately 2 hours.

Appropriate for All Ages

Handicap Accessible

Handicap Seating Options Available: Wheelchair Seating, Aisle Seating, Limited / No Stairs Seating

Non-Flash Photography is Permitted

Gift Shop On-site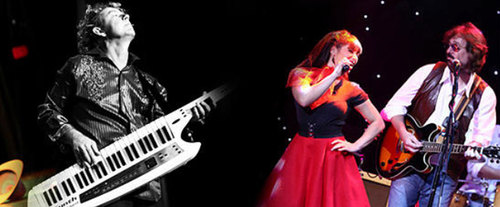 The Rock and Roll Revival in Branson is a show for those who enjoy classic and a bit of modern music. Performers pay homage to Jerry Lee Lewis and other singers who made the genre what it is today. Some of the performers play the piano while others can strum more than a few tunes on the guitar all while belting out songs that get the audience clapping along.
Book Now!