Now Accepting

Rockapella 2019 Schedule


Activity lasts approximately 2 hours.

Appropriate for All Ages

Handicap Accessible

Handicap Seating Options Available: Wheelchair Seating, Aisle Seating, Limited / No Stairs Seating

Cameras are Permitted

Gift Shop On-site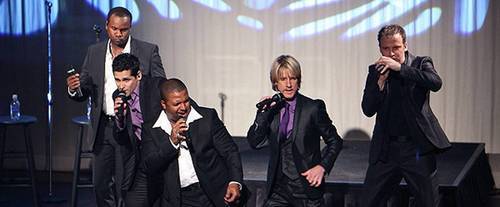 Rockapella is a musical experience for the whole family to enjoy in Branson, Missouri. The musical group Rockapella is known for using a blend of harmonies without the use of instrumental accompaniment. Over the years Rockapella grew a reputation and recorded several albums along with appearing on the highly popular PBS Series "Where On Earth is Carmen Sandiego" in the nineties. Rockapella now performs nightly at the Andy Williams Performing Arts Center in a two-hour show suitable for all ages.
Book Now!