Now Accepting

Sons of the Pioneers 2019 Schedule
Location: Shepherd of the Hills Historic Homestead, 5586 W. Hwy 76 Branson, MO 65616


The show lasts approximately 2 hours.

Appropriate for All Ages

Handicap Seating Options Available: Wheelchair Seating, Aisle Seating, Limited / No Stairs Seating

Both Cameras and Video Cameras are Permitted

Gift Shop On-site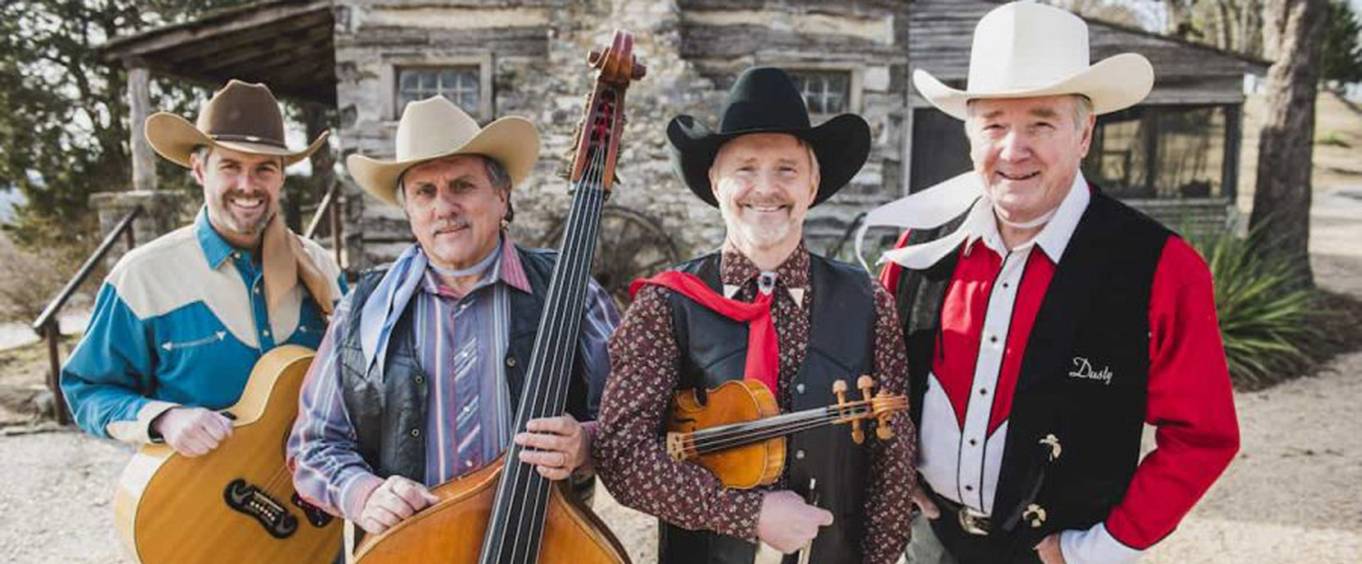 Carrying on in the tradition of Roy Rogers, its founder, Sons of the Pioneers presents visitors of Branson with an authentic feel of the cowboy lifestyle. From 'Ghost Riders' to 'Red River Valley', you'll hear a number of classic cowboy hits throughout your evening of fun entertainment. Come experience the wild west in person while in Branson with Sons of the Pioneers.
Book Now!