Now Accepting

The Kentucky Headhunters 2019 Schedule

Show lasts approximately 2 hours.

Handicap Accessible

Handicap Seating Options Available: Wheelchair Seating, Aisle Seating, Limited / No Stairs Seating

Non-Flash Photography is Permitted

Gift Shop On-site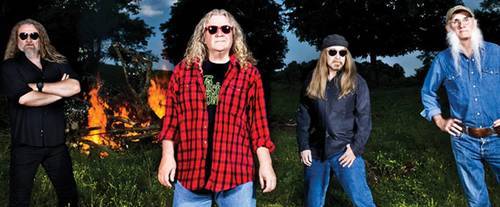 The Kentucky Headhunters are coming to Branson. The Grammy-award winning group boasts an expansive eight album discography that includes their certified double platinum album, "Pickin' on Nashville". The two-hour show will feature some of their greatest hits including "Oh Lonesome Me" and "Walk Softly on This Heart of Mine". With musical roots in Southern rock, this will be the perfect show for longtime fans, as well as those who consider themselves music lovers in general.
Book Now!