Now Accepting

The Monkees 2019 Schedule


Show lasts approximately 1.5 - 2 hours.

Appropriate for All Ages

Handicap Accessible

Handicap Seating Options Available: Wheelchair Seating, Aisle Seating, Limited / No Stairs Seating

Cameras are Permitted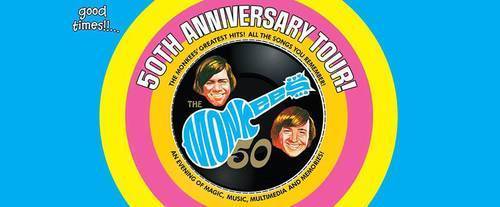 The trip down memory lane with classic favorites from the Monkees such as "Daytime Believer" or "Pleasant Valley Sunday" at the Whelk Resorts Theatre in Branson, MO. After 40 years of inactivity Micky Dolenz, Michael Nesmith, and Peter Tork come together for a reunion after legendary Davy Jones passes away. For one night only, come on down enjoy and let the waves wash over as the feelings of the yesteryears take over.
Book Now!