Now Accepting

Tim Conway & Friends 2019 Schedule

The show lasts approximately 90 minutes.

Appropriate for All Ages

Handicap Accessible

Cameras are Permitted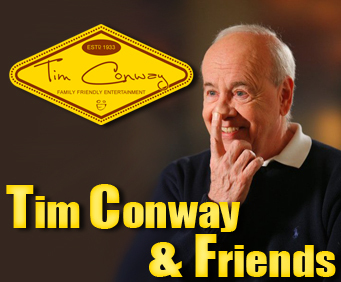 Prepare to laugh out loud until your sides hurt when you see the hilarious Tim Conway and Friends show. But you can only see this very funny show at The Mansion Theatre for two nights. Tim Conway and legendary stage performers Louise DuArt and Chuck McCann will leave your family with memories to laugh about for many years. The show features family-friendly comedy sketches, side- splitting stand-up routines, and very funny impersonations and so much more.
Book Now!