Now Accepting

Doo Wop, Pop & Soul A Tribute to the Platters and More 2019 Schedule
Location: Tribute Theatre,



The show lasts approximately 2 hours

Appropriate for All Ages

Handicap Accessible

Cameras are Permitted

Gift Shop On-site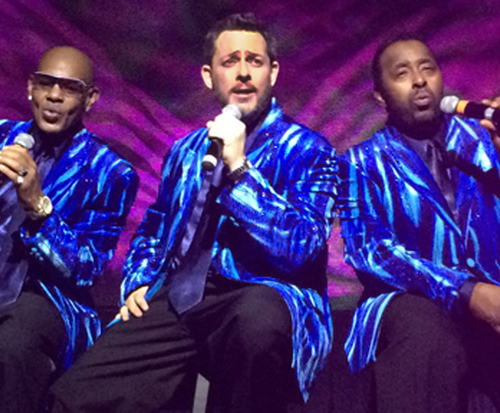 See one of the most successful group in the early rock 'n roll era live in concert. The World Famous Platters sang such memorable hits as "Twilight Time," "I'll Never Smile Again" and other classics. The band holds 40 number one hits and 16 gold records. A Branson favorite since 1996, the band is made up of the legendary artists Yolanda Fletcher, Eddie Stoval, Lawrence "The Rooster" Lockard, Willie Nash and Freddie "Doc" Holloway.

Book Now!