Keep the Summer Fun Going in These Awesome Cities

July is upon us, which means we are smack-dab in the middle of summer. This means the days are longer, hotter, and should be more fun! With these cities, you will be able to plan the perfect summer getaway to cool off or just make new memories with your family. Plus, you will find some amazing Fourth of July celebration ideas here too. With Vacations Made Easy, you can create an unforgettable getaway to help make your summer the best one yet.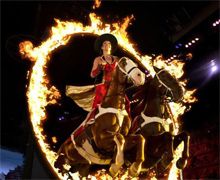 Branson is a premier place for summer fun. This family-friendly city showcases some of the most unbelievable adventures, shows, and celebrations to ensure that everyone has an amazing time when visiting. With these activities, it is easy to see why so many people travel to the Ozarks during the summer! With this month comes the 4th of July which can be celebrated here in Branson in many ways. At Dolly Parton's Stampede Branson, you and your whole family will be swept away by this world class dinner show. It is topped off with a patriotic show that is great for the holiday. Or, embark upon a fireworks cruise on the Branson Belle. If you want to catch a regular show during the rest of the months, Hamners' Unbelievable Family Variety Show, Samson at Sight & Sound Theatres Branson, the Amazing Acrobats of Shanghai, and the Haygoods are a great option. You can also cool off at White Water Branson MO or enjoy the Star Spangled Summer celebration at Silver Dollar City. Other family fun awaits at attractions such as Bigfoot on the Strip, the Titanic Museum, and the Branson's Promised Land Zoo. Branson is also home to beautiful lakes and outdoor opportunities like the Vigilante Extreme Ziprider and Inspiration Tower. There are plenty of hotels available, so whether you want to splash around at Castle Rock Indoor Water Park Resort or enjoy a quiet Ozark Mountain getaway at the Cabins at Grand Mountain, there is something for everyone.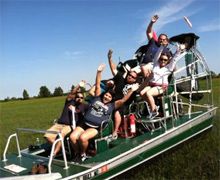 Orlando is the epitome of a family-friendly destination. This city is known for its array of theme parks, and summer time is the best season to visit these wonderful places. Regardless of how old or young your family is, everyone is sure to have a blast with Florida's summer activities. Guests can cool off at SeaWorld Orlando, ride the amazing rides at Universal Studios and Resort, or visit Walt Disney World Theme Parks. Each of these parks also has an awesome Fourth of July Celebration where guests can witness beautiful fireworks. There truly is nothing more spectacular than a Disney fireworks show, so you definitely do not want to miss out on this opportunity. Guests who love entertaining shows have a plethora to choose from as well in Orlando. They can catch favorite dinner shows such as the Sleuths Mystery Dinner Show or the Pirate's Dinner Adventure Orlando. Of course, the best part of summer is getting out and experiencing nature. Orlando also is home to activities that can help you enjoy its natural beauty. Take a thrilling and informative One Hour Airboat Ride at Night, embark upon the Florida Manatee Snorkel & Swim Adventure Tour, take one of the Orlando Balloon Rides, or zoom across the canopies on the Gatorland Screamin Gator Zipline. Other amazing attractions include WonderWorks Orlando and the Titanic Artifact Exhibit. No matter what sort of summer getaway you are wanting to create, Orlando has something for everyone. Do not miss out!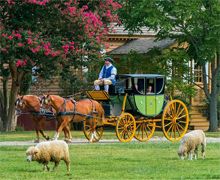 For an amazing family vacation that can nurture learning while also allowing you to enjoy tons of fun along the way, Williamsburg, VA is a great destination. This city is full of unique history that not only offers a bunch of ways to learn, but it gives insight into America's beginnings which is perfect to understand and appreciate during the month of Fourth of July. Fourth of July is a celebration of America's independence from Great Britain, which was hard fought and won during the Revolutionary War. This war is one of the most important events in United States history, and in Williamsburg, VA guests can get an interesting perspective. Visit Colonial Williamsburg, Yorktown, the Jamestown Settlement and embark upon the Williamsburg Cemetery Tour to get an in-depth look into these roots. It isn't all about history though. Williamsburg, VA is also just a great place to go for some family fun. Guests can visit the Ripley's Believe It Or Not! Museum, embark upon the Williamsburg Ghost Tour, or take one of the Williamsburg Flight Center Airplane Tours. The Colonial Escape Room is also an amazing time, and Busch Gardens Williamsburg allows guests to enjoy fun rides, attractions, and a fireworks show! There is tons of fun to be had.