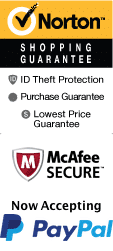 Classic Motor Inn Branson
2384 Shepherd of the Hills Expy Branson, MO 65616
1-800-987-6298
Encapsulating the charm of a quintessential American road trip, Classic Motor Inn Branson stands as a testament to the bygone era of motor inns. The warmth of hospitality married with modern amenities in a classic setting creates an irresistible allure for holiday seekers. The nostalgia-inducing motel-style layout capitulates you into a dreamy vacation retreat, while the unique car and truck show pieces peppered around the property, make it a definitive paradise for motor enthusiasts.

Classic Motor Inn Branson is conveniently seated just a mile from the adrenaline-packed Track Family Fun Parks. These parks house a range of go-kart tracks, along with mini-golf courses, kids' rides, and bumper boat rides, making it a wholesome amusement center. A short drive less than two miles would land you amidst the mesmerizing natural beauty of the Table Rock State Park, offering numerous hiking, cycling, and camping opportunities.

As you step inside the Classic Motor Inn, poised to provide a satisfying and delightful stay, you'll face an ensemble of diverse amenities. Get your daily dose of endorphins at the well-equipped fitness center or take a refreshing dive into the outdoor pool. To top it off, the hotel offers a scrumptious and fulfilling hot continental breakfast that kickstarts your day's adventure.

Attention to detail and customized comfort is reflected in the array of features in each room. You'll find every room equipped with cable TV for entertainment and a coffee maker for your morning brew. Make your last-minute business presentations flawless with the ironing facilities and high-speed internet. Free local calls facilities keep you conveniently connected, and with room service at your beck and call, you hardly have any reason to step out. Fridge and microwave facilities add an element of comfort, especially for long stays and family vacations.

To top off the cultural experience, the hotel's vicinity to popular gastronomic destinations makes it an attractive proposition. Less than three miles away, you'll find a diverse palate of dining options ranging from homegrown comforts at Fall Creek Steak & Catfish House to the spicy flavours of Botana's Mexican restaurant. Also, you'll find shopping a breeze with Tanger Outlets located within a three-mile radius.

Pack your bags and enjoy a vacation that goes beyond the typical hotel experience and delves into the aura of the charming Classic Motor Inn Branson, your gateway to a classic American retreat.
Reviews

Troy Golden
Monte Vista, CO
✓
Verified Traveler
Manager was very helpful, but they do need to fix their hot water situation.

David Wynn
Tarkio, MO
✓
Verified Traveler
This motel needs updating, but i guess you get what you pay for. Manager was very helpful with problems.
Location Highlights
Nestled in the heart of the fabulous Branson, Missouri, the Classic Motor Inn offers an unbeatable locale at a stone's throw away from an array of attractions and eateries. Relish the world-class shopping experience in the myriad of local boutiques and craft malls, that offer a colorful palate of artisanal goods. For gastronomes, a smorgasbord of restaurants offer a tour-de-force of local cuisine, from classic Missourian dishes to innovative new age delights. Proximity to convenience stores and gas stations also make the logistics of travel remarkably stress-free. If it's nature and recreation you seek, the hotel is near several sprawling parks that make for perfect picnic spots or tranquil retreats. The vibrancy of Branson stage shows and entertainment also lies just around the corner, ensuring you're never far from the pulse of the city. This prime location weaves the quintessential Branson experience, making the Classic Motor Inn a perfect home-away-from-home for any traveler.
.
Book Now!