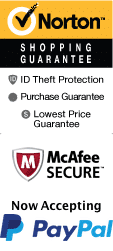 Dockers Inn
3060 Green Mountain Drive Branson, MO 65616
1-800-987-6298
Stay at the Dockers Inn Branson MO for a great time in the Ozarks!
Less than a mile from Dockers Inn in Branson is the Titanic Museum. A seasonal outdoor pool is available for guests to enjoy when they aren't exploring the area. A hot buffet is available in the morning that includes french toast, biscuits, gravy, and various cereals. A free newspaper is offered each morning during the week. Ticket services are available for local attractions, and guests can use the business center 24 hours a day. Guests can park under the awning when they arrive at the hotel. The large pool is surrounded by a metal fence with comfortable lounge chairs around the pool as well as a few tables that have umbrellas for guests who want to sit in the shade. The dining area features round tables and a television on one wall. While walking outside, guests will see a small sitting area with rocking chairs beside the front door. Rooms are designed with neutral colors and feature decorations on the walls that tell a bit about what can be seen in Branson. Rooms feature toiletries and a hairdryer in the bathroom. Cable TV and high-speed internet are available in each room. New linens have been added on new mattresses along with comfortable pillows. A coffee maker is in each room as well as a microwave and mini-refrigerator. Guests can request a wake-up service. A small table and a chair are in each room with some of the larger rooms including a larger table with two chairs. The New Shanghai Circus is less than two miles from the hotel. Guests can also enjoy swimming and a few water slides at the White Water Park located less than a mile away. Whether you are celebrating a Branson Missouri Christmas, checking out the best places to eat in Branson MO, or exploring places like Wonderworks, or staying at one of the inclusive lodges in Branson MO, the perfect lodging will help make your Branson vacation a memorable one!
Reviews

Alden Kruschke
MN
✓
Verified Traveler
Very friendly and helpful staff.

Robert Matney
Colcord, OK
✓
Verified Traveler
The service was great they went out of their way take care of us.

Janel Nault
Okeene, OK
✓
Verified Traveler
"Staff was very friendly."
Staff was very friendly. Rooms were picked up and changed but not cleaned very well. Breakfast was good. Bath tub faucet leaked and there was damage that it had been for some time. It was however in a location that was easy to get to and near many shows.

Alden Kruschke
Owatonna, MN
✓
Verified Traveler
Very friendly and helpful staff.
Location Highlights
When you reside at the breathtaking Dockers Inn, you can enjoy Branson-famous reception and comfort with amenities such as a free breakfast each morning, a seasonal outdoor pool, and onsite laundry equipage. Easily one of the most famous shopping venues in the Branson region is the Branson Craft Mall, which is home to a variety of homemade products that make ideal presents and souvenirs alike; this venue is an astonishing 16,000 square feet and offers up everything from artistry to food and sweets. Foot travel is all that is required to access a appealing restaurant option with the Wheel House Catfish and Wings grill, which curates an all you can eat an ocean-inspired buffet spread as well as live music and even a sports bar so you can watch the big game. The Walmart Supercenter in Branson, MO is based just a short outing away from the Dockers Inn, also on Green Mountain Drive; here, wayfarers can ascertain anything they may need during their getaway from pre-packaged meals and hygienic like lotions and hairsprays to electronics, batteries, and more.
Book Now!