Liberty Lodge sits adjacent to the Pierce Arrow Theater and 1 mile from Larry's Country Diner.
Details

Free Wi-Fi

Complimentary Continental Breakfast

Free Parking

Outdoor Pool

Microwaves & Refrigerators Available Upon Request Based On Availability
Check in: 4:00 PM Check out: 11:00 AM
Rating:





AMENITIES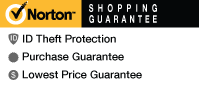 Description
Larry's Country Diner lists as a folksy national telecasted variety show. Spontaneous with impromptu dialogue encouraged its live performances, it offers delightful original content.
Hotel Amenities
Jump start the day at Liberty Lodge with a full breakfast from 7 am to 10 am 7 days a week. A complimentary breakfast buffet waits for you to choose. A conference room for business as well as family reunions can serve group needs. Our 24 hour on site staff can take care of problems quickly. Then an onsite ticket counter can help you decide which shows for your stay. The Grand Jubilee harmony and comedy show as well as the Comedy Jamboree can give a delightful day all within 1.5 miles. A swim in the outdoor pool can give relaxation as well as a sun deck.
Room Amenities
Rooms are classified as King, Queen, Double, and Jacuzzi. Also, a special family suite is available for groups 6 to 8 members. The size of a small apartment it has 2 Queens and 1 King size bed. Some rooms are dedicated pet rooms upon request. So, bring the furry family member and enjoy all that Branson has to offer. Many rooms have coffeemakers, a small fridge, and a microwave. Jetted tubs let you relax after a day's excursions.
Within a mile such establishments as Golden Corral, McFarlains, Paradise Bar & Grill and La Hacienda have many meals for the dinner and lunch hours. Plan accordingly and enjoy your stay at Liberty Lodge.
MOST POPULAR THINGS TO DO
IN BRANSON MISSOURI