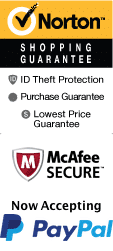 Serenity Inn Branson
Branson, MO is a fantastic city that is filled with awesome attractions. When visiting the Ozarks, be sure to stay at an awesome hotel like the Serenity Inn Branson to make your trip even more enjoyable. With a fantastic location close to places like the Amazing Acrobats of Shanghai, Reza Edge of Illusion Magic Show, and Dolly Parton's Stampede Dinner Show, you will remain close to all of the fun in Branson.
About the Serenity Inn
The Serenity Inn is a great hotel with friendly and helpful staff and tons of perks to make your getaway seamless. Before embarking on your outdoor activities, a delicious continental breakfast will do wonders. Later, relax at the outdoor pool, or bask at the sun terrace as you enjoy a variety of snacks from vending machines around. With many commodities to help you enjoy your stay, you'll feel right at home at the Serenity Inn.
About the Rooms
After a busy day of sightseeing, the Serenity Inn offers a homely environment to lay down a weary head. The rooms have cable TVs, air conditioning, free WIFI, guest laundry, and a private bathroom. The bathrooms have hot showers and hairdryers. The comforts of home are right at your fingertips when you stay here.
Luckily, Serenity Inn, right in the middle of a busy Branson District is famous for impeccable shopping experiences. Visit other facilities when staying at the Serenity Inn Branson MO like the Showboat Branson Belle, Table Rock Lake, Highway 76 Strip and Aquarium, and the College of the Ozarks. All are few minutes drive from the hotel. Explore activities like Branson dinner shows, the Dollys Stampede, Christmas Lights in Branson MO, explore the Titanic Branson, discover 'where is Big Cedar Lodge MO', and more. After booking your hotels and itinerary, you can even learn about the Branson Landing Restaurants in Branson Missouri with helpful articles. Your vacation in the Branson area is sure to be a blast!
Reviews
Carrie Davlin Sutterfield
Ben Wheeler, TX
✓
Verified Traveler
Absolutely nice and sweet people, clean. Definitely coming back in the spring.

Pete Thebeau
Richwoods, Missouri
✓
Verified Traveler
Room was nice, beds were uncomfortable due to hard mattresses.Staff was courteous and helpful room was clean and housekeeping was very good

Jennifer Massey
Oklahoma City, OK
✓
Verified Traveler
The jacuzzi tub room was why i picked this place and it didn't disappoint me.
Location Highlights
Located just a few doors down from Red Lobster where you can get excellent American seafood dishes such as clam chowder, crab-cakes, coconut shrimp, cheddar bay biscuits, and even a whole garlic buttered lobster. However you like your seafood they will have all the dressings you need to please your appetite. The Orange Blossom Inn is also a short drive from White Oak Station, where it is easy to pick up something you left at home such as a phone charger, your favorite candy and chips, while you also grab a freshly baked pizza or sub, and fill up your gas tank. While in Branson head to the Whitney's World of Crafts Super Store with hundreds of items from unique artisans and crafters from all over the Ozarks. You can find everything from handmade wooden or steel toys, to leather belts, chains, and many cowboy accessories, They even have furniture like the grampa and gramma rocking chairs that you can try out on the front porch. Enjoy some of the hotel's perks in their very affordable and classic rooms such as starting out the day right with a pot of coffee in your room, a continental breakfast in the lobby, daily maid service, taking a dip in the outdoor pool, or relaxing in front of the cable from the comfort of your bed. Then walk to your shows at IMAX, Shoji Tabuchi or Pierce Arrow Theatres.