Now Accepting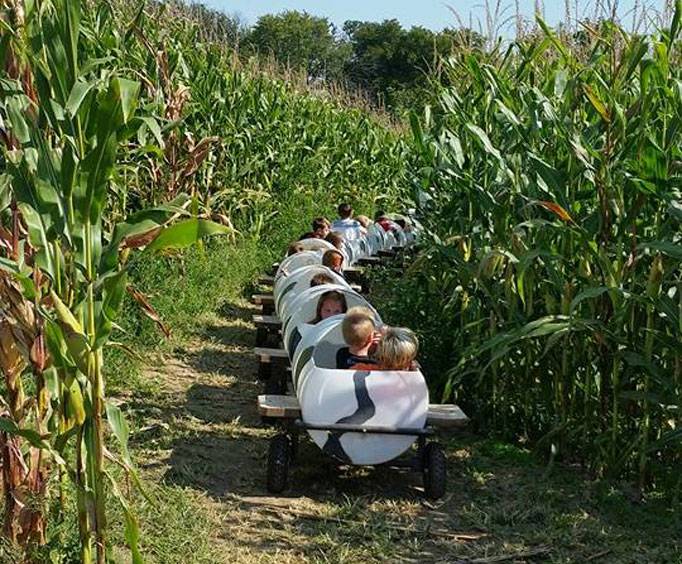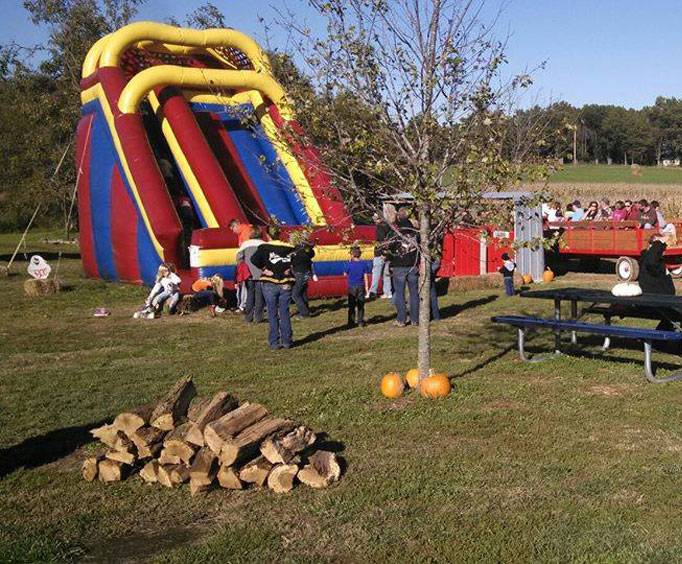 Exeter Corn Maze
State Highway MM Exeter, MO 65647
From family friendly activities like the Corn Maze, Pumpkin Patch and Barnyard games to the scarier attractions like Zombie Paintball, Haunted Barn and Haunted Corn Maze, there's something for everyone at the Exeter Corn Maze! Over 9 acres await your puzzle solving skills within the corn maze, and when the sun goes down you will need to combine puzzle solving skills and keep an eye out for the masked creatures lurking in the dark.
There are a lot of activities for the entire family, especially the kids! Head over the Barnyard for a ton of games and things to do. Take a ride on the Cow Train, shoot corn on the cob out of the Corn Cannons and try to hit the targets around you. You can also shoot a pumpkin or two over unbelievable distances with the Pumpkin Cannon and get a birds eye view of the farm from the Zip Line. Be sure you visit the Pumpkin Barn for even more kids activities, including a corn pit, barn swings, and zip lines for the tiny tots. Help your little one pick out the perfect pumpkins for your Jack-O-Lanterns at the Pumpkin Patch. Even if they want a white or pink pumpkin, you'll be able to find the perfect pumpkin for everyone in your family!
On Friday and Saturday nights, help the residents of the farm clear out an infestation of zombies from their barn with Zombie Paintball. Go through the indoor and outdoor paintball ride, taking down zombies with glow in the dark paintballs!
When you've successfully gotten rid of the zombie problem, head over to the Haunted Barn and Haunted Corn Maze and get your fill of all of the scary you can handle! Walk through the two story wooden dungeon that is the Haunted Barn and try not to scream when ghouls and undead jump out at you and creep along behind you as you make your way through the attraction. The Haunted Corn maze promises to be just as scary, but with a little more fresh air! Try to find your way through the dark maze while creatures of the night lurk just behind the corn-line, waiting for the right time to scare you out of your wits with chilling screams and the sound of chainsaws in the background.
When you start to get hungry, be sure to grab a yummy snack from the concession stands around the farm and take a break in a sunny or shady spot to take in the view of the farm around you.
The Exeter Corn Maze is a location you must visit with your family. With activities for the family, as well as plenty of scary attractions for the Halloween fans, this corn maze is sure to keep you coming back for more!

Learn more about Corn Mazes in the Ozarks.