Now Accepting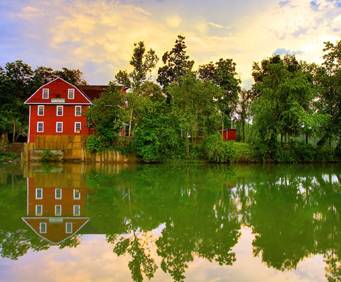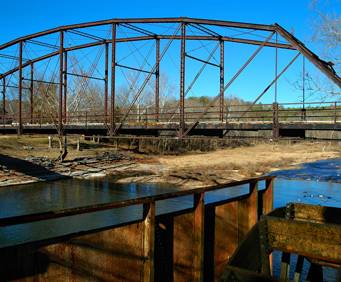 War Eagle Mills Farm near Branson, MO
11036 High Sky Inn Road
The War Eagle Mills Farm, located close to Branson near Rogers, Arkansas, is one of the Ozarks historical areas that visitors will not want to miss. The War Eagle River has been enchanting visitors with its tranquil setting since the early 1800s when explorers were sent to the area to survey the lands acquired in the Louisiana Purchase. One of the early homesteaders, Sylvanus Blackburn, built a grist mill, blacksmith shop, saw mill and carpentry business.
The grist mill fell into the hands of Confederate soldiers during the Civil War and was burned to the ground two days before the Battle of Pea Ridge. After the war, Blackburn returned to his homestead and rebuilt the grist mill. During the 1920s and 30s, the War Eagle Hotel was built and the area became somewhat of a resort town.
In 1924, the grist mill burned down a second time and, after much historical research was done, rebuilt to replicate the 1873 mill Blackburn had first constructed. Currently, War Eagle is the only working mill in Arkansas and is powered exclusively by the War Eagle River. Visitors can now feel the mighty grist mill as it grinds wheat flour, corn meal, and other staples that can be bought in the War Eagle Mercantile. Visitors can also taste a sampling the products sold at the mill in the Bean Palace Restaurant.
During the first weekend in May, the War Eagle Mills Farm hosts the annual War Eagle Antique and Heritage Crafts Fair and in June of each year, a two week Arts and Crafts seminar, which seeks to preserve the tradition of native Ozark arts and crafts for prosperity.
Events at War Eagle Mills Farm