Dixie Stampede Branson
Location: Dixie Stampede Theater, 1525 W 76 Country Blvd Branson, MO 65616 |
1-800-987-6298

Magnificent riders, live buffalo, and a delicious meal are just the beginning of the excitement offered at the Dixie Stampede Dinner and Show.

Details

The show lasts approximately 2 hours.

The show price also includes dinner and pre-show entertainment.

Appropriate for All Ages

Handicap Seating Options Available: Wheelchair Seating, Aisle Seating, Limited / No Stairs Seating

Neither Cameras nor Video Cameras are Permitted

Gift Shop On-site

View Schedule

View Menu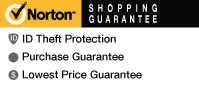 Description
This show features a friendly competition between the two sides of the theater, while you and other guests enjoy a delicious four-course meal complete with beverages. It's an all-out evening of country entertainment that can't be beat. Dixie Stampede began as a dream for Dolly Parton, and today it is one of the most spectacular dinner and show attractions in the country! Featuring 32 horses, their skilled riders and dinner seating for 1,100 in a giant 35,000 square foot arena, Dolly Parton's Dixie Stampede Dinner & Show is an amazing feat.
To start out the excitement, you will meet your fierce competitors and their beautiful horses. Learn which side you will be cheering for as they are introduced, and be prepared to see them in a number of challenges including carriage racing, pig races, lumberjack relays, and barrel racing. When you aren't watching the riders perform, you'll be experiencing the comedy of the cowboy Skeeter or enjoying a waltzing performance by the 'Belles of the Ball.' As if that wasn't enough excitement, you'll even get to see a real buffalo stampede. After the showtime adventure, the show's patriotic finale is themed in sparkling red, white and blue. Horses, riders, singers and dancers all pack the arena to create a glittering tribute to life in America. At the breathtaking finish of the show, over 30 white doves of peace are released into the air to celebrate our freedom. Dolly Parton can't be wrong when she claims that the Dixie Stampede is 'Branson's most fun place to eat!'
Pre-Show Entertainment
Start out your Dixie Stampede experience with their exciting pre-show. The performances vary, so you never know what fun performance awaits you. Magicians, jugglers, and many other wonderful showmen will give you almost a full hour of entertainment before the main show!
*Vegetarian, Gluten-free and other specialty meals available with advance notice.
Still Have Questions?

Options:
Dixie Stampede Dinner & Show
Available 3/4/2015 until 10/25/2015 View Detailed Schedule
Prices: Ages 12 and Up: $50.21 - $55.79 , Ages 4-11: $25.66 - $31.24 , Ages 0-3: $0.00
View Details
Enjoy admission to Dolly Parton's Dixie Stampede Dinner & Show for country entertainment at its finest. With magnificent riders and a hearty meal, you will enjoy an evening of entertainment and fun with this legendary event! Arrive approximately 30-45 minutes early to enjoy the pre-show.
Absolutely loved the show, also the pre show is something very special. It was funny and entertaining. The main show was stupendous. Can't see this show enough. The food is out of this world, for the mass production and getting so man served in a very timely manner and the food is hot. Unbelievable, actually better than a restaurant. Keep up the great work. Your staff is friendly, entertaining, and not at all pushy, really appreciated that. Thanks for a really great fun time. Will be back
-- Janice West - West Fork, AR

Went to see the christmas show. It was truly amazing. If you weren't in the christmas spirit before you went, you will be after ward. The nativity was beautiful. The north and south fued was so fun, the food was great and so much of it. Don't eat lunch that day. My four year old son, barely ate anything and honestly said about two words, he was so mezmerized by the horses, the ostrich and pig races. Definitely expensive, but if you have to choose, pick this one.
-- The White Family - Dixon Il

We have been to the one in branson 4 times and went to the one in tennessee once. The first time we went..... Shock!!! We laughed so hard, and clapped and stomped our feet. We had a blast!! The second time we took our daughter and her husband. They had just as much fun as we did the first time, and believe me we still loved it. The 3 time we came alone again... Just cant stay away. The 4 time we brought our other daughter, her husband and 2 children. They couldn't believe they could have so much fun and still get the kids to eat. The show in tennessee is the same as the one in branson. And the food is just as good. We are coming back this year!! Our son is going back to iraq and we feel this is the best show to bring him to before he goes!!! We have 3 military guys in our group this year, and i cant think of a better way to honor all 3!!!
-- Cormans - Oklahoma


MOST POPULAR THINGS TO DO
IN BRANSON MISSOURI