Acrobats of China
Location: New Shanghai Theater, 470 State Hwy 248 Branson, MO 65616 |
1-800-987-6298

The all-new Shanghai Circus brings you dramatic interpretations of classic and traditional Chinese dances and human performances with a troupe of over 40 talented acrobats hailing from Jinan, China!

Details

The show lasts approximately 2 hours.

Appropriate for All Ages

Handicap Seating Options Available: Wheelchair Seating, Aisle Seating, Limited / No Stairs Seating

Neither Cameras nor Video Cameras are Permitted

Gift Shop On-site

View Schedule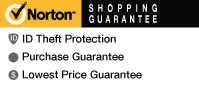 Description
This vibrant display of jaw-dropping stunts and acrobatics will have you wondering how they perform such fantastic stunts with so much grace, with acts including an Aerial Fish Ballet, Pole Climbers, Hoop-Diving, and so many more. You will enjoy colorful, authentic costumes that partner perfectly with the act being performed, and take in the bravery and expertise of every acrobat featured in the show! You will truly be enchanted by the state-of-the-art lighting and sound and the use of stunning backdrops and thrilling musical accompaniments that work so perfectly together with every acrobatic performance.
This is an electrifying show that the entire family will love, from the historical and cultural displays throughout the show to the graceful, colorful performances of traditional Chinese dances, stunts, and modern acrobatic feats. Just a few more of the stunts you may see on this revolving line-up include Chair Stack, a Bicycle balancing act, Adagio, Diabolo, dancing Dragon and playful Lion dances, Butterfly Lovers, and so many others. From aerial displays to perfectly choreographed routines featuring Plates Spinning, Jar Juggling, and Diabolo, the new Shanghai Circus is sure to have you coming back for more, time and time again! This is the perfect addition to any family vacation or weekend getaway in Branson, so be sure to bring the entire family to revel in the wonder and color of this amazing acrobatic performance!
Still Have Questions?

Options:
Acrobats of China
Available 3/14/2015 until 10/31/2015 View Detailed Schedule
Prices: Ages 18 and Up: $38.94 , Ages 13-17: $19.41 , Ages 5-12: $12.10 , Ages 0-4: $0.00
View Details
Includes admission to the Acrobats of China.
The show was excellent and we had great seats! They need to expand the gift shop - needs more items added related to the show. Shirts, posters, statues, collectible plates with a stand. We didn't feel there was much to choose from. Only a couple of shirts - no variety and only 1 size was available.
-- Lou Brosius - Tulsa, OK

This show is something you just can't describe to people, but that they need to see it for themselves. Our sons were very impressed with the performance. This was our third time to see the show and we have seen something different in the show each time we have seen it. I would highly recommend this show.
-- Wanda Brown - Broken Arrow, OK

I didn't know that the human body could bend in that many places at the same time. Granted, those kids are at the flexible age but i don't remember ever being able to do that with my body. They seemed to float above the floor unaffected by gravity and their performance was olympic quality gymnastics. Everyone should take this show in.
-- Ronnie Rutherford - Lawrenceburg, IN


MOST POPULAR THINGS TO DO
IN BRANSON MISSOURI