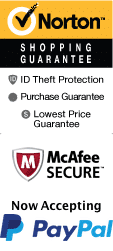 Branson, MO Activity Schedule
The Branson entertainment scene's roots date all the way back to 1959 when the very first Branson show came to the
forefront! Since its conception, the industry has seen a variety of wonderful acts and shows that entertain visitors throughout the Midwest and the country. From the most classic Branson shows such as the Baldknobbers Jamboree to country music tributes and everything in between, you and your loved ones will have a fantastic time experiencing the famous 76 Strip scene!
Music shows are at the center of Branson's success, having first seen traction with the talented and hilarious antics of the Baldknobbers Jamboree show. Having paved the way, this show set the stage for musical endeavors. Some of the most famous music shows in Branson include:
Grand Country Music Hall Shows
Head to the beautiful Grand Country Resort Theater's Grand Country Music Hall to experience some of the finest shows that the Ozarks area has to offer. From the live animals of Amazing Pets to comedy endeavors and more, there are so many awesome things to see. The Grand Country Music Hall is well-known for shows such as Comedy Jamboree, the Country Jubilee, New South Gospel, Ozarks Gospel, and more!
Dick Clark's American Bandstand Theater
Hot Hits Theater Tribute Shows
Hear the greatest hits of country music legends at this beloved theater! Here, guests will find shows such as All Crazy Bout Patsy, Motown Downtown, Marvin Gaye & Friends, and more. Each tribute show is masterfully produced and features great talent! Plus, the theater is spacious and provides a wonderful sound and lighting experience for an immersive time.
Sight & Sound Theater
Dinner Shows

All prices are in US Dollars