Branson Activities: Shows, Cruises, Theme Parks, and More
Branson Shows offers tickets to Branson, Missouri Shows, dinner theater, magic shows, and theme parks, and more.
Branson Most Popular Activities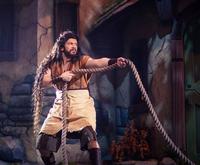 Watch as the story of Samson unfolds before your eyes at the Sight and Sounds Theatres of Branson Missouri. World-class actors, real live animals, and wonderfully decorated sets await you at this family-friendly event. Get your tickets for this springtime play today!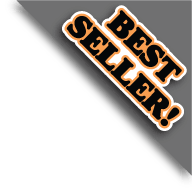 With exceptional horses and riders fighting for glory in a friendly North vs. South rivalry, Dolly Parton's Stampede Dinner & Show will keep the whole family entertained, all while being served a heaping Southern dinner!


The Bigfoot Discovery Expedition is a fun experience that will bring you closer to the legendary big foot then ever before, and everyone knows about this urban myth that is one of the most popular around.
Aug 18
11:30 AM
1:30 PM
3:30 PM
5:30 PM
Aug 19
11:30 AM
1:30 PM
3:30 PM
5:30 PM
Aug 20
11:30 AM
1:30 PM
3:30 PM
5:30 PM
Aug 21
11:30 AM
1:30 PM
3:30 PM
5:30 PM
Aug 22
11:30 AM
1:30 PM
3:30 PM
5:30 PM
Aug 23
11:30 AM
1:30 PM
3:30 PM
5:30 PM
Aug 24
11:30 AM
1:30 PM
3:30 PM
5:30 PM
Aug 25
11:30 AM
1:30 PM
3:30 PM
5:30 PM
>




Dave and Denise Hamner headline this amazing variety show featuring some top performers who will leave you open mouthed and amazed by their skills, including acrobats, ventriloquists and all the ingredients for a classic family show.




There's nothing like capping off my visit to Branson with the Amazing Acrobats Of Shanghai show, which is a unique and invigorating experience while watching these talented acrobats put on an unforgettable show for the entire family.





A musical group that features six siblings, the Haygoods put on a performance that thrills Branson audiences, and their ability harmonize beautifully and play a variety of instruments should not be missed by any fan of music.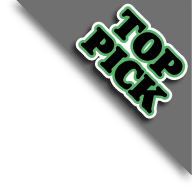 Take a relaxing two and a half hour cruise on Turn Table Lake upon a luxury liner while enjoying dinner and a comedy show. The cruise liner has multiple handicap options and a gift shop on board for convenience.
Aug 22
12:00 PM
4:00 PM
8:00 PM
>
Special Offer: Buy 1 Get 1 Half Price




Two well known Irish musical groups join forces for a night of traditional Irish folk ballads, classic songs like "Danny Boy" and adult contemporary music like "Hey Jude", a song made popular by the Beatles.