Branson Activities: Shows, Cruises, Theme Parks, and More
Branson Shows offers tickets to Branson, Missouri Shows, dinner theater, magic shows, and theme parks, and more.
Branson Most Popular Activities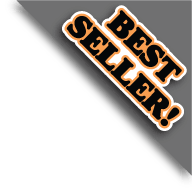 With exceptional horses and riders fighting for glory in a friendly North vs. South rivalry, Dolly Parton's Stampede Dinner & Show will keep the whole family entertained, all while being served a heaping Southern dinner!
Available 303 days between Feb 22, 2019 & Jan 4, 2020
View Schedule




Dave and Denise Hamner headline this amazing variety show featuring some top performers who will leave you open mouthed and amazed by their skills, including acrobats, ventriloquists and all the ingredients for a classic family show.
Available 205 days between Mar 1, 2019 & Dec 29, 2019
View Schedule





A musical group that features six siblings, the Haygoods put on a performance that thrills Branson audiences, and their ability harmonize beautifully and play a variety of instruments should not be missed by any fan of music.
Available 271 days between Feb 9, 2019 & Dec 29, 2020
View Schedule





Prepare to be astounded at the Reza Edge of Illusion Magic Show, which has entertained audiences in 31 countries with mind blowing tricks and feats, including the famous Oreo trick.
Available 155 days between Feb 15, 2019 & Dec 30, 2019
View Schedule
There's nothing like capping off my visit to Branson with the Amazing Acrobats Of Shanghai show, which is a unique and invigorating experience while watching these talented acrobats put on an unforgettable show for the entire family.
Available 299 days between Mar 8, 2019 & Dec 31, 2019
View Schedule
Watch as the story of Samson unfolds before your eyes at the Sight and Sounds Theatres of Branson Missouri. World-class actors, real live animals, and wonderfully decorated sets await you at this family-friendly event. Get your tickets for this springtime play today!
Available 155 days between Mar 2, 2019 & Oct 12, 2019
View Schedule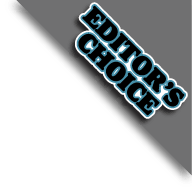 We are known to produce smiles, hoots, hollers and all kinds of glee, with our pro musicians and comedians, who perform great music, jokes and gags, and we hope to see you very soon at a Grand Jubilee performance.
Available 283 days between Jan 23, 2019 & Dec 31, 2019
View Schedule
Fans of Mickey Gilley's timeless style are given a night to remember with an up-close-and-personal performance by the man whose rendition of the soul classic "Stand By Me" sets feet tapping and hands clapping during this outstanding music show.
Available 34 days between Apr 22, 2019 & Dec 2, 2019
View Schedule