Book Tickets for Branson, Missouri's Famous Shows
Enjoy a selection of dozens of live, entertaining stage shows in Branson, Missouri. Your show selections will include music shows from all genres, magic & illusions, entertaining dinner shows, variety shows, theater & plays, and much, much more!
Branson Most Popular Activities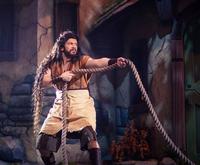 Join Sight and Sound Theatres Branson for an unforgettable exploration of the story of Samson.
Available 173 days between Apr 24, 2018 & Dec 29, 2018
View Schedule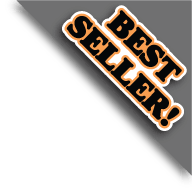 The Stampede is one of Dolly Parton's dreams and is a wonderful show of competition between two sides on their horses while the guests enjoy a wonderful dinner while watching the show.
Available 246 days between Apr 24, 2018 & Dec 31, 2018
View Schedule




Hamner's Unbelievable Variety Show is one of the most exciting shows in the city of Branson and provides is guests with many different forms of entertainment from comedy all the way to dancing and music.
Available 166 days between Apr 24, 2018 & Dec 30, 2018
View Schedule





Shows by the Haygoods are always incredible, as this group of siblings known for bringing down the house in Branson delivers tunes from across the musical genres and puts on a show that pleases people of all ages.
Available 108 days between Apr 24, 2018 & Dec 29, 2018
View Schedule




Next time your family takes a trip to Branson, make sure you take time to see the Amazing Acrobats of Shanghai show. There are stunning acrobatic feats and incredible lights and sound to go with the breathtaking stunts performed by these skilled acrobats.





If you are planning a trip to Branson Missouri you can not miss legendary country singers when they are performing and Mickey Gilley is a legend with many great country hits and you do not want to miss the chance to see him.




The entire family will enjoy this Musical Show, an evening of mixed Irish traditional music, Pop, Swing, Classical Music and Adult Contemporary that combines the talents of outstanding tenors from Ireland with the popular female group, The Celtic Ladies.




If you love musicals, Broadway's Greatest Hits at the Kings Castle Theatre in Branson is a fantastic addition to any Ozarks getaway.
Available 151 days between Apr 24, 2018 & Dec 16, 2018
View Schedule