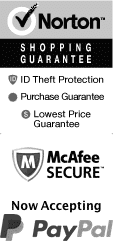 Things to Do in Branson in May 2024
May is an amazing time to visit Branson. With the kids getting out of school, it is the perfect time to take a vacation. White Water opens up this month, and guests will have a great time riding the water slides and water rides at this water park. Additionally, guests will find great shows like the Haygoods, cruises like the Showboat Branson Belle, and amazing theme parks like Big Foot Fun Park.
Top Things To Do In Branson in May
May 1, 2024
to
May 31, 2024
Anthems Of Rock
Schedule

May is an exceptional time to witness Anthems of Rock in Branson; it's the perfect blend of pleasant weather and thrilling entertainment. As the springtime finishes, enjoy a melodious journey of rock anthems under the lighter crowd. The show pays homage to classic rock legends, effectively ensuring that you're lost in an invigorating wave of nostalgia and high-energy performance. Visit in May to experience the full rocking bloom of springtime Branson.
May 1, 2024
to
May 31, 2024
Branson Coaster
Schedule

May is an ideal time to visit the Branson Coaster in Missouri. The weather is pleasant, the lines are manageable, and the surrounding Ozarks display a lush, springtime greenery that elevates the fun-filled, thrilling ride. The Branson Coaster itself delights with its innovative yet safe design, allowing you to control your own speed down the smooth, twisting, and turning track. All these factors ensure an unforgettable experience during the perfect weather conditions in May.
WhoDunnit Hoedown A Murder Mystery Dinner Show
Schedule

May is the perfect time to attend the popular WhoDunnit Hoedown Murder Mystery Dinner Show in Branson. This activity combines a delicious dinner with a thrilling murder mystery plot, where audience members are invited to solve the crime. May is considered the shoulder season in Branson, allowing visitors to enjoy the show without the summer crowds. The show's humorous and lively atmosphere is enhanced by the spring weather, adding to the already exciting experience. Don't miss out on the chance to solve a murder mystery while enjoying a great meal in Branson this May.
May 1, 2024
to
May 31, 2024
Redneck Comedy Bus Tour Branson, Mo
Schedule

May is a wonderful month to visit Branson, Missouri and take the hilarious Redneck Comedy Bus Tour. The weather is just starting to warm up, and the lush greenery of the Ozarks is in full bloom. On the tour, you'll ride on a comfortable, air-conditioned bus, and enjoy an hour and a half of jokes and funny stories from your guide. Along the way, you'll see some of Branson's most iconic landmarks, all while laughing and having a great time with your fellow passengers. Don't miss out on this unique and unforgettable experience!
May 1, 2024
to
May 31, 2024
Showboat Branson Belle Lunch & Dinner Cruises
Schedule
In May, the Showboat Branson Belle is full of vibrant energy. The spring bloom enhances the charm of Table Rock Lake, providing a scenic backdrop to your dining cruise. You can enjoy live music, comedy acts, and magic shows, all while devouring a delicious 3-course meal. It's a prime month for this adventure as the weather is agreeable, adding a layer of comfort to this immersive spectacle. All of these contribute to an unforgettable, scenic, and entertaining maritime journey.
May 1, 2024
to
May 31, 2024
Pierce Arrow Shows
Schedule

Pierce Arrows has sold millions of tickets since he started his show, this should be the only proof that you need to buy your ticket now and attend one of his shows at Pierce Arrow Theater in Branson, Missouri during the month of May. Country music and the greatest hits from the 70's, 80's and 90's is what you get to enjoy during his three shows , Country, Decades and Decades Plus each and one of them are the top of live entertainment of this year. Do not miss the opportunity to be witness of his amazing shows. Dan, Tony, Scott and Chadd are the top stars that being together this unbelievable spectacle. This Quartet has proven to have an innate talent to perform and entertain. During Pierce Arrow shows you get to enjoy music, comedy, lightning effects and a family friendly spectacle. Get your tickets now while supply last!