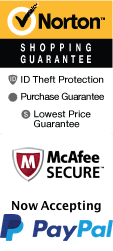 YOUR PEACE OF MIND IS OUR TOP PRIORITY
Should you need to cancel at any time, you have up to 48 hours from your vacation start date to do so for a 100% future travel credit.
Things to Do in Branson Mo May 2021
Get out and enjoy summer with these fun activities! With the kiddos out of school for the year, it is the perfect time to create an unforgettable vacation for you and your loved ones. You can combine all of your activities, additionally, with lodging at your favorite Branson hotels.

Top May Things To Do In Branson
May 1, 2021
to
May 30, 2021
The Haygoods
Schedule

During the long weekend in May for optimum family entertainment that everyone will enjoy, head on down to Branson Missouri and prepare to be amazed by The Haygoods musical show. This family act of 5 brothers and 1 sister have been performing in Branson since 1993 starting at Silver Dollar City and becoming their best show before venturing out and opening their own show. After the 2001 opening of their 76 strip show, their success was sealed with tours in other countries and album releases of music you do not want to miss. Timothy, Patrick,Matthew, Dominic, Michael and Catherine Haygood have it all from singing, to mountain dancing, to comedy, acrobatics and pyrotechnics that will wow anyone with ease so be sure not to be left out of this adventure. Their shows have a tendency to sell out often, with 75 selling out last season,so be sure to get your tickets before none are left.
May 1, 2021
to
May 30, 2021
Reza Edge of Illusion Magic Show
Schedule

Start vacation season a little early by going to see the Edge of Illusion Magic Show this May. The show is filled with high-energy illusions, sleight of hand tricks, music, and pyrotechnics. Reza has spent his entire career perfecting his tricks, and his illusions will blow your mind. Reza draws the audience into his act by having tricks that require audience participation. His Oreo trick will leave you amazed. Reza is creating new tricks all of the time to keep his show fresh and exciting. After the show, Reza enjoys meeting with the audience in the lobby to answer questions, have his picture taken, and to sign autographs. Reza began his magic career at the age of seven and has performed in more than 30 countries. He just might inspire the next generation of magicians. There is free parking at the theatre and the comfortable seating ensures that everyone will have a good time.
May 1, 2021
to
May 30, 2021
Hamners' Unbelievable Family Variety Shows
Schedule

Enjoy one of the top variety shows in Branson, Missouri this May at Hamners' Variety Theater. Denise and Dave Hamner have been in this industry for a long time and have taken their show all over the country. They have performed in Disneyland, Las Vegas, and Hollywood's Magic Castle, just to name a few. This show is so amazing that it has received numerous awards. It has been featured on NBC's World's Greatest Magican as well as getting awards like the Bronze Lion Head, Magic Master's, and the Merlin Award by the International Musicians' Society. You will get to enjoy this two-hour-long performance in an amazing venue. This venue offers state-of-the-art lighting and video effects. The performers are dressed in colorful, quality costumes that you won't forget anytime soon. It is appropriate for all ages and is sure to impress anyone that gets a chance to see it.
May 1, 2021
to
May 31, 2021
Legends in Concert
Schedule
Get the wife and kids or best friends and head on out to see Legends in Concert Branson where there's lots of singing and plenty of fun with a tribute to rock n' roll music. Each song is age-appropriate with live tunes coming from hits by Elvis, The Blues Brothers, and other stars from both the past and present with real voice impersonators that know how to put on a fantastic show. You will be captivated by the talented live bands and dancers that aim to please and give everyone a fantastic outing to remember for a long time. It's always something awesome going on with the Legends in Concert and going in May is a great time to see just what goes into making this the popular choice of entertainment. There are plenty of fan favorites to sing along too and enjoy some new talent that will also be present that would be appreciated in bringing a mixture to the stage and no one will leave disappointed.
May 1, 2021
to
May 31, 2021
Presleys' Country Jubilee
Schedule
Having a ball in Branson, Missouri in May each year is as simple as heading to the famed Presleys' Country Jubilee. This live music venue is a biggie among people who know a lot about the Ozarks. It's the work of a performing dynasty in the area. The Presleys are the people who make the magic behind Presleys' Country Jubilee. Branson visitors who want to take it easy during their trips often make the decision to chill out at this spot. May afternoons can get pretty hot, after all. People can visit this venue any time they're in the mood to enjoy musical performances that cover genres like both gospel and country. They can visit this venue any time they want to laugh at loud as well. Comedy is a focal point for the team behind Presleys' Country Jubilee. This destination has been ticking in the region for many rewarding decades at this point. It's not just popular among Branson visitors, either. Locals gravitate to it when they want to decompress, too.
May 1, 2021
to
May 31, 2021
Hughes Music Show
Schedule
Since I have been looking forward to a fantastic entertainment experience to crown my may vacation, this once in a lifetime may special edition of the Hughes Brothers music show at the Branson as come as a blessing, this multi-talented family will satisfy my love for different genres from rock, pop, country, Broadway, gospel and hip hop . Their performance blended with newly choreographed dance styles with waltz and ballets, along with state of the art sound and lighting systems will give an unforgettable experience. The music experience of 28 years has perfected their performances, this promises an impressive instrumentals, dance moves, savoring the tasty Sothern meal before the evening endeavor. Clapping, dancing and singing alongside the Hughes Brothers, an interesting family union to give an explosive all-round entertainment, the group has blended their performances to entertain all members of the family from kids to adults along with these performances are the moving lights, dancing costumes and dynamic productions. This will be my most fantastic vacation ever.
View all events occurring during your stay