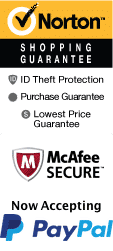 YOUR PEACE OF MIND IS OUR TOP PRIORITY
Should you need to cancel at any time, you have up to 48 hours from your vacation start date to do so for a 100% future travel credit.
Things to Do in Branson in May 2022
With school ending for the summer soon, it's the perfect time to plan a vacation in Branson, MO! With a May getaway to the Ozarks, visitors will be able to enjoy a variety of great shows, attractions, and tickets to create an unforgettable time. Be sure to book your activities alongside a hotel or cabin rental in the area or check out pre-made or custom vacation packages.

Top May Things To Do In Branson
May 3, 2022
to
May 31, 2022
JESUS at Sight & Sound Theatres Branson
Schedule
JESUS, a show about the life and early work of Jesus of Nazareth, the most impactful Biblical figure of all time, is the show you can- and should-come to see at Sight & Sound Theaters in Branson, MO in May. You and your family will be swept away by the moving set pieces, 3D movie features, pyrotechnics, live animals, laser lighting, and excellent acting provided by the theater during the show. More importantly, however, you will be transplanted into the world of the Bible itself. You will watch as Jesus spreads the Word of God, performs miracles, interacts with his followers, and spreads the message of salvation, and you will behold His history as it happens. When you watch the play, you will be in for two hours and twenty minutes of one of entertainment and education, and there will also be a 15-20 minute intermission for you to fully absorb the message of the play. Tickets will sell fast, so don't wait. Order your tickets now to ensure that you will get to experience the message of Jesus Christ being performed in front of your eyes.
May 1, 2022
to
May 31, 2022
Dolly Parton's Stampede Dinner & Show Branson
Schedule
The Dolly Parton Stampede Dinner & Show features an abundance of music, delicious food, and quite a bit of comedy. This is a show that can be enjoyed during the month of May when the weather is warmer outside in Branson as it's indoors. Seats are designed so that they are around a large arena where guests can see horses and riders perform tricks. Guests can see riders hold flags while on the horses and ride through rings of fire. The show is one that's appropriate for all ages. Handicap seating is available for those who aren't able to get to the seats on the upper levels of the arena. There are a few courses that comprise the dinner that is served including a main course of BBQ, soup, and dessert. There is a gift shop in the building so that guests can get a souvenir before or after the show.
May 1, 2022
to
May 31, 2022
Silver Dollar City
Schedule
Silver Dollar City is an attraction in Branson that features a little bit of everything for all ages to enjoy. During the month of May, the weather is comfortable, and the lines are often a bit shorter before the tourist season begins in the city. There are dozens of rides ranging from mild adventures for the kids to exciting roller coasters for those who enjoy a bit of speed. Guests can also enjoy one of the dozens of shows that are performed each day. Characters walk around the park so that guests can take pictures with them. Souvenir stands are scattered about the park as well as food stands and restaurants. Many items that are sold in the gift shops are handmade or have a western theme associated with them. Marvel Cave is an attraction at Silver Dollar City that allows guests to explore a cave and learn about various aspects of geology.
May 3, 2022
to
May 31, 2022
The Haygoods
Schedule

The Haygoods Show-
The Haygoods show is a great show for you and your friends to check out this month of May. It is a very popular band that is composed of five brothers and their sister. They are a family who has worked together for many years and has been able to really engage with their fans and their audience. They play different songs that include modern hits, tight harmony and romance songs and also any requests from the audience.
This can be a great show to experience with your friends if you guys are looking for a night to get away from the stress of every day life. You will be able to relax while watching this show and have a good laugh with your friends as well. It is definitely a concert that you do not want to miss out on because it will allow you to bond with your friends and overall enjoy a great band that plays great music.
May 2, 2022
to
May 31, 2022
Presleys' Country Jubilee
Schedule
Having a ball in Branson, Missouri in May each year is as simple as heading to the famed Presleys' Country Jubilee. This live music venue is a biggie among people who know a lot about the Ozarks. It's the work of a performing dynasty in the area. The Presleys are the people who make the magic behind Presleys' Country Jubilee. Branson visitors who want to take it easy during their trips often make the decision to chill out at this spot. May afternoons can get pretty hot, after all. People can visit this venue any time they're in the mood to enjoy musical performances that cover genres like both gospel and country. They can visit this venue any time they want to laugh at loud as well. Comedy is a focal point for the team behind Presleys' Country Jubilee. This destination has been ticking in the region for many rewarding decades at this point. It's not just popular among Branson visitors, either. Locals gravitate to it when they want to decompress, too.
May 1, 2022
to
May 31, 2022
God & Country Theater Tribute Shows
Schedule
Do you love shows that are exciting and have fantastic talent? Are you interested in a show that pays homage to some of the best acts we have seen in our lifetime? Come and see the God and Country Theater! The tribute shows that are seen here are in a league of their own and include songs that you have been singing your whole life. Each show has the most talented performers that will bring light to every song, and they have the personality and skill to make you wonder if your favorite artist was there. The theater is owned by a tribute star named Jerry Presley, and the theater is known for performing shows with love and care for their audience so that you have a memorable time every time. The best time to visit this beautiful theater is May. In doing so, you will have the opportunity to see fantastic tribute acts, but you will also see the famed Elvis Presley tribute act as well performed by Jerry himself!
View all events occurring during your stay