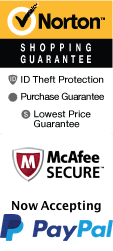 YOUR PEACE OF MIND IS OUR TOP PRIORITY
Should you need to cancel at any time, you have up to 48 hours from your vacation start date to do so for a 100% future travel credit.
Things to Do in Branson Mo May 2021
Get out and enjoy summer with these fun activities! With the kiddos out of school for the year, it is the perfect time to create an unforgettable vacation for you and your loved ones. You can combine all of your activities, additionally, with lodging at your favorite Branson hotels.

Top May Things To Do In Branson
May 1, 2021
to
May 29, 2021
JESUS at Sight & Sound Theatres Branson
Schedule
JESUS, a show about the life and early work of Jesus of Nazareth, the most impactful Biblical figure of all time, is the show you can- and should-come to see at Sight & Sound Theaters in Branson, MO in May. You and your family will be swept away by the moving set pieces, 3D movie features, pyrotechnics, live animals, laser lighting, and excellent acting provided by the theater during the show. More importantly, however, you will be transplanted into the world of the Bible itself. You will watch as Jesus spreads the Word of God, performs miracles, interacts with his followers, and spreads the message of salvation, and you will behold His history as it happens. When you watch the play, you will be in for two hours and twenty minutes of one of entertainment and education, and there will also be a 15-20 minute intermission for you to fully absorb the message of the play. Tickets will sell fast, so don't wait. Order your tickets now to ensure that you will get to experience the message of Jesus Christ being performed in front of your eyes.
May 1, 2021
to
May 31, 2021
Dolly Parton's Stampede Dinner & Show Branson
Schedule
The Dolly Parton's Stampede is one attraction that should not be left off of any summer trips' itinerary. Visitors have the opportunity to experience a wonderfully delicious dinner while witnessing a remarkable show and escaping the May heat. The Dolly Parton Stampede is an extravagant production that is presented in front of 1,100 patrons. The show features 32 horses, a friendly competition between the two Civil War sides, and countless talented riders. The world famous Stampede also offers a mouth-watering four-course meal that is sure to please even the pickiest taste buds. There are countless food options; such as chicken, smoked barbecue, vegetable soup, corn on the cob, and even homemade biscuits are available. The entire entertainment experience is also completed with a famous Stampede dessert. The Dolly Parton Stampede truly and entertainment experience the entire family is sure to enjoy making it the perfect addition to any May evening!
May 1, 2021
to
May 31, 2021
Reza Edge of Illusion Magic Show
Schedule

Start vacation season a little early by going to see the Edge of Illusion Magic Show this May. The show is filled with high-energy illusions, sleight of hand tricks, music, and pyrotechnics. Reza has spent his entire career perfecting his tricks, and his illusions will blow your mind. Reza draws the audience into his act by having tricks that require audience participation. His Oreo trick will leave you amazed. Reza is creating new tricks all of the time to keep his show fresh and exciting. After the show, Reza enjoys meeting with the audience in the lobby to answer questions, have his picture taken, and to sign autographs. Reza began his magic career at the age of seven and has performed in more than 30 countries. He just might inspire the next generation of magicians. There is free parking at the theatre and the comfortable seating ensures that everyone will have a good time.
May 13, 2021
to
May 30, 2021
Shepherd of the Hills Shows
Schedule

Come have a delicious dinner and lots of laughs in May, at the Whodunnit Hoedown Murder Mystery Dinner Show in Branson MO. The latest Murder Mystery Series is the largest Wing Ding in these regions. Take a crazy dark turn as the famous Fiddler Squeeky Bowman meets his tragic demise. It's not just a display, it's an event. Right before your very eyes, you can see the tale that made the Ozark region famous. With more than 90 cast members participating, this exciting event keeps viewers on their feet. With over 20 livestock, including horses, donkeys, mules, and goats, a real-life burning log cabin, weapons, and an original 1908 DeWitt car, you and your guest will have the unforgettable experience of being in a real-time Whodunnit Mystery show of the Wild West. Bring your family, friends, or party to see Harold Bell Wright's version of the world-famous 'Shepherd of the Hills' tale in May as you enjoy the wonderful cuisines of the good ole country eating.
May 1, 2021
to
May 30, 2021
The Haygoods
Schedule

During the long weekend in May for optimum family entertainment that everyone will enjoy, head on down to Branson Missouri and prepare to be amazed by The Haygoods musical show. This family act of 5 brothers and 1 sister have been performing in Branson since 1993 starting at Silver Dollar City and becoming their best show before venturing out and opening their own show. After the 2001 opening of their 76 strip show, their success was sealed with tours in other countries and album releases of music you do not want to miss. Timothy, Patrick,Matthew, Dominic, Michael and Catherine Haygood have it all from singing, to mountain dancing, to comedy, acrobatics and pyrotechnics that will wow anyone with ease so be sure not to be left out of this adventure. Their shows have a tendency to sell out often, with 75 selling out last season,so be sure to get your tickets before none are left.
May 1, 2021
to
May 31, 2021
Legends in Concert
Schedule
Get the wife and kids or best friends and head on out to see Legends in Concert Branson where there's lots of singing and plenty of fun with a tribute to rock n' roll music. Each song is age-appropriate with live tunes coming from hits by Elvis, The Blues Brothers, and other stars from both the past and present with real voice impersonators that know how to put on a fantastic show. You will be captivated by the talented live bands and dancers that aim to please and give everyone a fantastic outing to remember for a long time. It's always something awesome going on with the Legends in Concert and going in May is a great time to see just what goes into making this the popular choice of entertainment. There are plenty of fan favorites to sing along too and enjoy some new talent that will also be present that would be appreciated in bringing a mixture to the stage and no one will leave disappointed.
View all events occurring during your stay