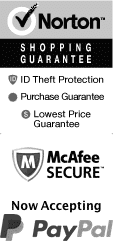 Things to Do in May 2023 in Branson, MO
Travel to the gorgeous city of Branson, MO during the month of May to experience tons of fun attractions, shows, and activities. With summer just around the corner, you will find an array of awesome adventures to embark upon in the Ozarks. Whether you want to ride the rides at Silver Dollar City or catch a show at one of the great theaters offered in the area, you're sure to have an amazing time!
Top Things To Do In Branson in May
May 2, 2023
to
May 30, 2023
WhoDunnit Hoedown A Murder Mystery Dinner Show
Schedule

When visiting Branson, MO the Whodunnit Hoedown A Murder Mystery Dinner Show is a fun evening for the entire family. The 90 minute show, full of music, dancing, mystery and comedy, is held at the Playhouse Theater. Audience participation is even encouraged. The delicious dinner includes herb roasted chicken, smokey pulled pork, corn on the cob, a dinner salad, rice pilaf, and a dinner roll. Scrumptious birthday cake is served for dessert. The show is handicap accessible and appropriate for any age. There is a gift shop on site, and cameras are permitted at the dinner show. Available for purchase after the Shepherd of the Hills Murder Mystery Dinner are tickets to several other Branson favorites. These include visits full of the history of the area at Old Matt's Cabin, The Shepherd of the Hills Historic Homestead, and Morgan Chapel. Or enjoy the mountain views on a ride up Inspiration Tower, which are beautiful anytime of year, showcase springs grandeur in May.
May 2, 2023
to
May 31, 2023
Hamners' Unbelievable Family Variety Shows
Schedule

Enjoy one of the top variety shows in Branson, Missouri this May at Hamners' Variety Theater. Denise and Dave Hamner have been in this industry for a long time and have taken their show all over the country. They have performed in Disneyland, Las Vegas, and Hollywood's Magic Castle, just to name a few. This show is so amazing that it has received numerous awards. It has been featured on NBC's World's Greatest Magican as well as getting awards like the Bronze Lion Head, Magic Master's, and the Merlin Award by the International Musicians' Society. You will get to enjoy this two-hour-long performance in an amazing venue. This venue offers state-of-the-art lighting and video effects. The performers are dressed in colorful, quality costumes that you won't forget anytime soon. It is appropriate for all ages and is sure to impress anyone that gets a chance to see it.
May 2, 2023
to
May 31, 2023
Branson Belle
Schedule
The sounds of waves crashing against the bow, applause and cheering from the exciting entertainment in the background, and the soothing splash of the paddles gliding this majestic Showboat across the lake brings up memories of the classic ship adventures along America's beautiful waterways. This May, as spring ends and summer begins, be sure to hop aboard the 112-foot-tall Branson Belle Showboat and partake in this historic tradition of family entertainment as thousands have since 1994. Delight in savory meals such as chicken, beef, and vegetarian choices; enjoy stunning entertainment including live music spanning decades of top hits, mystical magic shows, laugh out loud comedy, and riveting dance numbers. Appreciate the splendid, panoramic views of Table Rock Lake of the Ozarks while floating across 43,100 acres of beautiful water scenery. For 20 years, Branson Shows has provided family quality entertainment upon the Branson Belle Showboat, and it is an experience like no other.
May 2, 2023
to
May 31, 2023
Queen Esther at Sight & Sound Theatres Branson
Schedule
The Biblical story of Queen Esther is a story of faith, hope, and love. She was born in Susa, Persia, to parents who loved God and had raised her to know the truth of pure monotheistic Judaism. At their urging, she became the beautiful young woman she was intended to be, preparing her for her destiny with king Ahashverosh. When he finally asked her what she wanted in life, she responded that it was not wealth or fame, but rather people may fear the name of Ahashverosh and mention him with honor forever. And here is where the story gets manly. Virile. After being encouraged by her husband, she sets out to rescue her people from the clutches of Haman and his evil plot against them. As a result, she was assigned a secret job that would make her famous throughout the land of Persia. For some reason, this story never got recorded in the Bible. Instead, it was mentioned only as an aside in Esther and Nehemiah but not otherwise noted in any portions of the Holy Writ. However, since this story was told offstage without comment, it might be worth recounting for those who have never heard the tale.
May 1, 2023
to
May 31, 2023
Dolly Parton's Stampede Branson
Schedule
The Dolly Parton Stampede Dinner & Show features an abundance of music, delicious food, and quite a bit of comedy. This is a show that can be enjoyed during the month of May when the weather is warmer outside in Branson as it's indoors. Seats are designed so that they are around a large arena where guests can see horses and riders perform tricks. Guests can see riders hold flags while on the horses and ride through rings of fire. The show is one that's appropriate for all ages. Handicap seating is available for those who aren't able to get to the seats on the upper levels of the arena. There are a few courses that comprise the dinner that is served including a main course of BBQ, soup, and dessert. There is a gift shop in the building so that guests can get a souvenir before or after the show.
May 2, 2023
to
May 30, 2023
Haygoods
Schedule

The Haygoods Show-
The Haygoods show is a great show for you and your friends to check out this month of May. It is a very popular band that is composed of five brothers and their sister. They are a family who has worked together for many years and has been able to really engage with their fans and their audience. They play different songs that include modern hits, tight harmony and romance songs and also any requests from the audience.
This can be a great show to experience with your friends if you guys are looking for a night to get away from the stress of every day life. You will be able to relax while watching this show and have a good laugh with your friends as well. It is definitely a concert that you do not want to miss out on because it will allow you to bond with your friends and overall enjoy a great band that plays great music.