Branson Zipline and Canopy Tours
2339 US Highway 65 Walnut Shade, MO 65771 |
1-800-987-6298

Branson Zipline and Canopy Tours offers a thrilling way to enjoy the natural beauty of the Branson area as you zip through the canopy of the Ozark Mountains.

Details

Neither Cameras nor Video Cameras are Permitted

Gift Shop On-site

View Schedule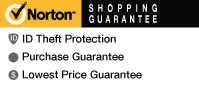 Description
Along the various tours offered at Branson Zipline, your guide, who is course certified by Association for Challenge Course Technology certified trainers, will offer knowledgeable commentary on the area ecology to provide substance to the amazing sights seen. Whether experienced with ziplines or hearing about them for the first time, Branson Zipline and Canopy Tours can offer your entire family an exciting way to bond while simultaneously enjoying the Branson outdoors.
For groups and families, we offer special party spaces for your zipline experience, making sure that you all stay together. Also, if the kids are staying at the Wolfe Creek Station, they can try the Ol' Blue Gemstone mining, which allows them to sift through the rocks to find their favorite stones!
Still Have Questions?

Options:
Flying Prospector Canopy Tour
Available Now until 12/31/2015 View Detailed Schedule
After your ten-minute orientation, you will travel to the top of Wolfe Mountain for your adventure. Your guide will lead you through the property as your journey over creeks via suspension bridges, leisurely enjoy the floor of the canopy from walkways offering convenient vantage points, and soar through the Ozarks canopy on numerous ziplines. Your guide will provide fascinating information on the sights and general ecology of the Ozarks for an outdoor experience that is both adventurous and educational.
Reviews
The staff are safety minded and are friendly.
-- Dave Skjefte - Granite Falls, MN

It was awesome. A great experience.
-- Timothy Figueroa - Columbia, MO

I had a fantastic time! My kids loved their guides miles and julie, and both of them helped us get through our fear of heights! Soaring through the trees and zipping over creeks was a once in a life time experience! The scenery was beautiful and all the staff was friendly and very helpful! :)
-- Sonia Alpine - Austin, Texas


MOST POPULAR THINGS TO DO
IN WALNUT SHADE MISSOURI